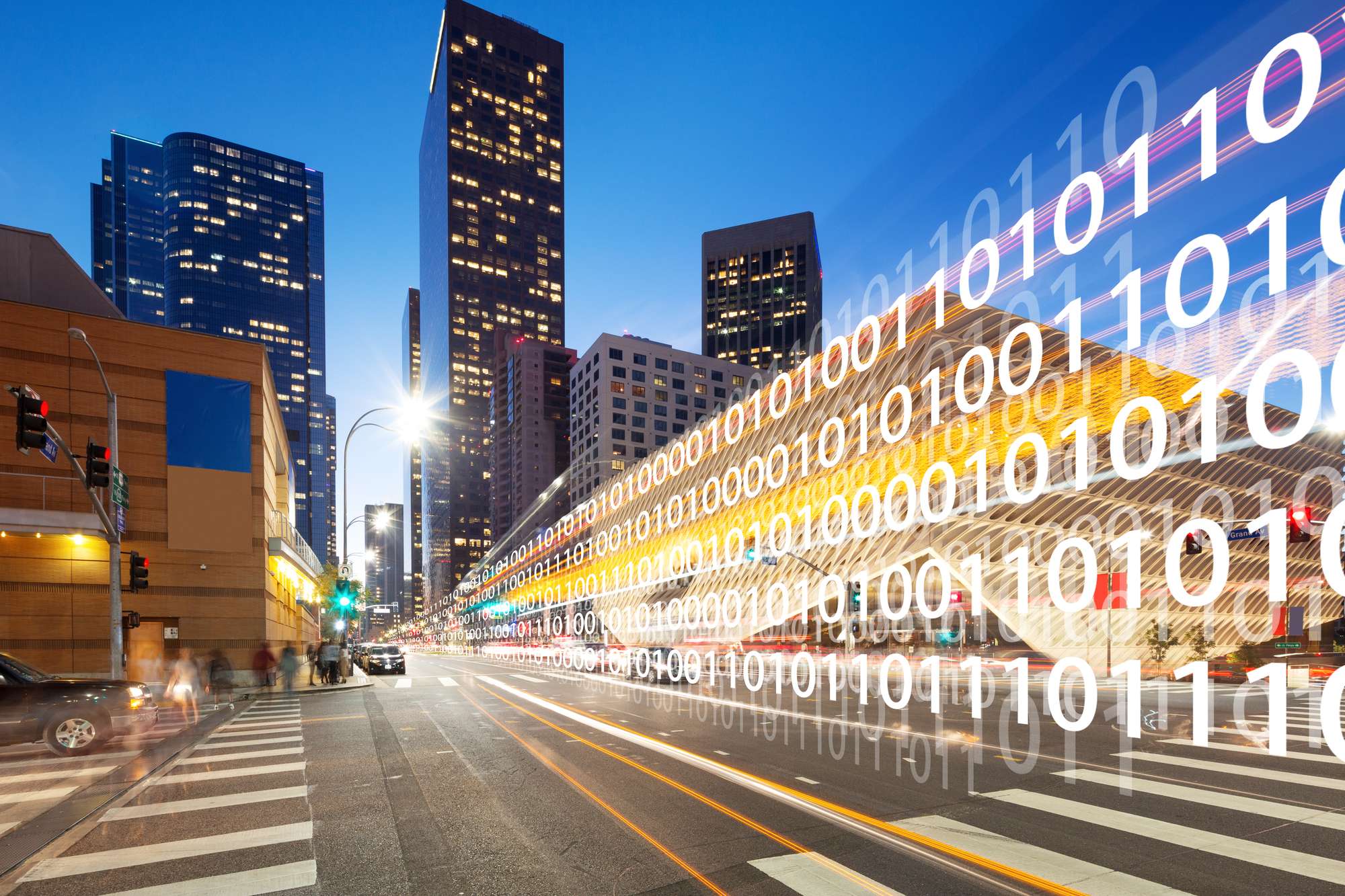 Blog /

Smart Cities: The Future of Municipal IT Today
Smart devices have become an integral part of our daily lives. Even if you're not an early adopter or frenetic techie in love with all things IoT, chances are you still own a smart phone of some kind that's likely even within reach while your reading this. Meanwhile, smart TVs and connected hubs like Amazon's (in)famous Alexa are more popular than ever. And we haven't even talked about AI-backed smart cameras and wireless locks showing up in office buildings, or the factories filling up with smart sensors and remote monitoring powered by machine learning. So it should come as no surprise that municipalities and other local governance bodies are focusing on new a new high-tech concept to better serve their citizens: smart cities.
Business Use Cases for Smart Cities
For a long time, wireless technology simply could not support the connectivity and data-processing requirements a municipality would need to support a smart city initiative. Now that 5G wireless connectivity is surpassing 4G as the new standard (with 6G well on its way), the foundation has been laid and the smart city concept has finally become feasible. You see, while homes, offices, and even factories have their own significant requirements for bandwidth and processing, cities and municipalities are on a whole different level. Even a small town is likely geographically larger than most factories with a substantially larger scope of work that ranges well-beyond relatively simple product manufacturing.
Of course, it's that larger scope that makes smartening up your city so alluring to some planners; there are new efficiencies to be found and better service delivery possibilities almost everywhere. Take San Diego, for example, which installed smart lights at several key intersections and reduced commute times by almost 25% overall and up to 40% along specific stretches. A different case involves the City of Los Angeles, which collaborated with Google and CalTech to support urban reforestation efforts with smart sensors for tree counts and machine learning. There are also plenty of use cases when it comes to streamlining energy, water, and wastewater management to reduce costs, and even for local disaster preparedness and response.
Preparation and Pitfalls
The benefits of smart cities are plentiful, but their implementation can be complicated. This is because, as we mentioned earlier, the scope of municipal services is often broad and even unrelated. Installing smart lights along major traffic routes may be one department's jurisdiction, while securing city facilities is another's, and managing municipal maintenance services (like snow removal or grass trimming in public parks) involves yet another group of stakeholders. With so many competing priorities, it can be difficult to earn buy-in from officials.
There's also the unfortunate reality that many municipalities face tight budget constraints and immediate problems often override strategic initiatives. Technology limitations can be particularly problematic for smaller cities which may need to invest in a digital transformation and upgrades to digital infrastructure to enable some initiatives.
Overcoming Resistance
The key to securing citizens' and other stakeholders' buy-in is to effectively demonstrate the benefits of smart cities and how they can address common urban issues in a meaningful and positive way. If municipal leaders can galvanize disparate stakeholders by demonstrating the real world benefits of smart cities (which shouldn't be hard, considering they're expected to deliver over $20 trillion USD worth of economic benefits by 2026), and provide a comprehensive plan of action to address upgrades and additional requirements, they will be better positioned to take advantage of efficiencies and services that current and future smart technologies have to offer.
Of course, building such a plan and ensuring you have the right infrastructure in place isn't just time-consuming, it can be complicated as well. Local governments looking to harness the power of smart cities should consult with a reputable IT service providers. Managed Service Providers (MSPs) like TRINUS can provide expert insight into the technical details and requirements of both implementing a smart city initiative and preparing for one via digital transformation, if required.
If you'd like to consult with an expert about planning and pitching a smart city initiative, or a digital transformation project to lay the foundation for one, contact TRINUS today.
Sincerely,
The TRINUS Team
trinustech.com