TRINUS is proud to have many highly-qualified staff members who embody our values of Professionalism, Friendliness, Competency, and Trust-worthiness.
Leadership: Keeps TRINUS on the straight and narrow.
Sharrell Jespersen Director of Finance
Sharrell is one of our company's Partner/Directors, as well as the CFO. She has been with TRINUS right from the very beginning (1998.) Outside of work, Sharrell loves spending holiday fun time vacationing with her family, especially her grandchildren! She's a big coffee and Crime Shows' lover!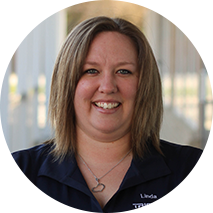 Click For Bio
Linda Jespersen Director of Administration
Linda's been with TRINUS since 2008. She enjoys any kind of fun atmosphere, jigsaw puzzles, Baseball, and watching Hallmark movies (especially, Christmas chick-flicks!) Linda is a Partner/Director and a Jane-of-all-trades, as she handles a multiplicity of tasks and responsibilities.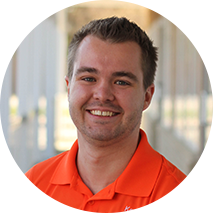 Click For Bio
Kevin White Director of Operations & Business Development
Kevin began at TRINUS in 2010 and is a Partner/Director, as well as an Accounts Manager. He relishes every chance to solve Clients' problems, by leveraging new Technology. For Kevin, it's never a dull moment! His biggest passions in life are Drag Racing and all types of Science Fiction, good or bad.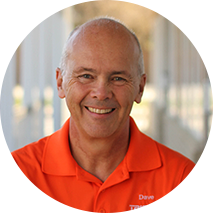 Click For Bio
Dave White Director of Account Management & Marketing
Dave helped found TRINUS in 1998 and is a Partner/Director. He currently divides his time between President and Account Managing duties. Dave spends his leisure hours rebuilding vintage radio gear, drag racing, and watching British Crime dramas with his wife Lena.
HelpDesk: Expert problem-solving for users by phone, email or online form.
Click For Bio
With over 20 years' experience and the profound love of Technology Kelly brings to work every day, Managed IT Services is his life. That being so, Automating Technical tasks, implementing standards, and using tools to make our Clients' IT lives easier, are second nature to him. When not immersed in all things IT, Kelly enjoys playing and coaching hockey, family time, as well as listening to music with a "heavier" edge to it!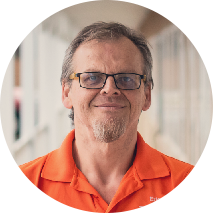 Click For Bio
Eric Patey IT Support Specialist
With almost 20 years in the IT Industry, Eric is an integral part of the Help Desk team. Using his experience working with organizations such as Alberta Education, The Casman Group and The Regional Municipality of Wood Buffalo, he is committed to helping TRINUS build the best Help Desk in Alberta! He spends his spare time with his daughter and his dog, and plays a mean guitar when the right mood strikes him.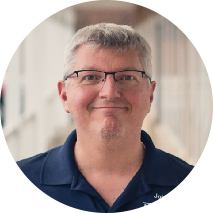 Click For Bio
John Kuppers IT Support Specialist
John absolutely relishes any opportunity which may happen to come his way, to solve all sorts of problems; whether IT or life-related, and is permanently striving to learn much more about different aspects of Technology. He has a loving family with his wife, two kids and two dogs. He is passionate about sports (mostly watching them on television!), as well as participating in famous international karaoke competitions.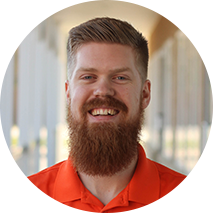 Click For Bio
Randy Keunen IT Support Specialist
Above everything else, Randy especially enjoys figuring out how all sorts of gizmos, devices, gadgets, appliances, contraptions, utensils, tools, objects, gimmicks, apparatuses, and widgets, work. He loves trying to hack into different things, but of course, prioritizes using such a gifted and skilled super-power for good. He likes to experiment with new technology, such as 3-D Printing and Virtual Reality. His favourite hobby is Rock-Climbing. Randy's dazzling bottomless food appetite has already reached mythical and legendary proportions.
Network Operations Centre: Ensures client networks are running smoothly, with proactive monitoring and updates.
Click For Bio
With over 20 years' experience and the profound love of Technology Kelly brings to work every day, Managed IT Services is his life. That being so, Automating Technical tasks, implementing standards, and using tools to make our Clients' IT lives easier, are second nature to him. When not immersed in all things IT, Kelly enjoys playing and coaching hockey, family time, as well as listening to music with a "heavier" edge to it!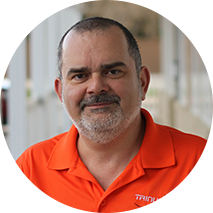 Click For Bio
Adrian Iovan NOC Support Specialist
Adrian hails from Eastern Europe (maybe Transylvania or some spooky place like that.) With TRINUS since 2011, Adrian thrives at dealing with multiple Clients and tackling different problems, as well as learning new things. He enjoys friends, Chess, the ESO, Sci-Fi, Music, News, & documentaries.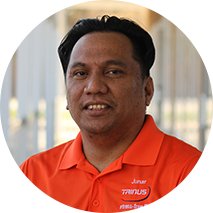 Click For Bio
Junar Roasa NOC Support Specialist
Junar joined TRINUS in September, 2016. He's a Senior IT Technician and always gets a kick out of accomplishing something for the very first time. He loves learning about new things and Technology. Junar enjoys playing Basketball, as well as coaching Kids' Basketball, riding his motorbike, Camping, and Fishing.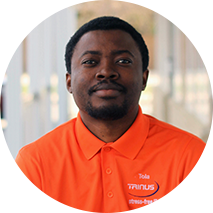 Click For Bio
Adetola Babatunde NOC Support Specialist
Tola (as we refer to him at TRINUS) is our Resident Nigerian Wonder. He loves to constantly learn about new technologies and thrives by supporting both internal and external Clients with their ICT infrastructures. He likes to relax with family and friends, as time permits. A lover of soccer, he excels at the sport, scoring a whopping 5 goals' average per game and is heavily rumoured to be on many an English Premier League Football club's radar, at the very top of their player transfer wish lists.
Projects: Deploys new and exciting hardware and technologies to clients.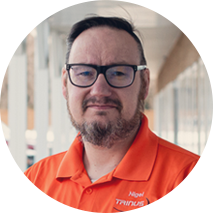 Click For Bio
Nigel is as passionate about processes as he is about Technology… which is a lot. He feels that there's always a better way to do things and that the current best method is only temporary. When there's a problem that needs to be solved, Nigel likes to hear all kinds of viewpoints and see the full picture, before rushing to a decision or conclusion. Outside of work, Nigel is passionate about enjoying life with his family, watching hockey and playing Airsoft.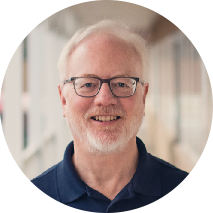 Click For Bio
Barry Kennedy Project Technician
Barry's career at TRINUS as IT Technician started back in 2006. He loves having a hand at new Technologies and soars when he's in his zone; i.e.: Rebuilding a Client's network & server, after Ransomware devastation. Outside the company realm, Barry likes to weld and watch Binge (NETFLIX.)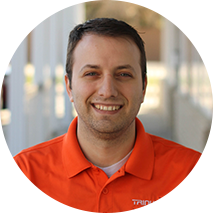 Click For Bio
Griseld Merepeza Project Technician
Gris joined TRINUS in the summer of 2016. Originally from some mysterious and uncharted haunted place in Central Europe, he excels in his dual role of Service/Repairman & Salesman at our Computer Centre. He loves playing Soccer & Ping-Pong, Cycling and watching NETFLIX Whodunits.
Data Centre: Like a Bank Vault, it hosts critical information and backups for our clients.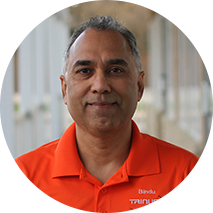 Click For Bio
Bindu joined TRINUS in 2005. Family comes first in his life and he's permanently awed to know he's never without a family, even when at work. Bindu enjoys cooking, Yoga, forever seeking the ultimate coffee spot, Classical Music Christmas concerts, Foreign Language films, and of course… Soccer!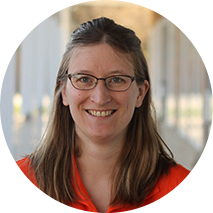 Click For Bio
Katie Slivorski Data Centre Technician
Katie has been with TRINUS since May, 2008. She is an IT Technician and specializes in making Security and Monitoring enhancements to Client systems. Katie strives to serve and protect our Clients, as well as our Team members. Outside of work, she does a fair amount of Photography for family and friends.
Administration, Logistics and Support: Keep the TRINUS wheels turning.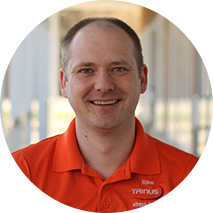 Click For Bio
Michael Jettkant Sales Engineer
Mike has been with TRINUS since the fall of 2011. Managing our Computer Centre, he cherishes the opportunity of getting to work with Technology, as every day brings new challenges and obstacles to overcome. Mike enjoys going to the movies and watch just about anything Sci-Fi or Fantasy.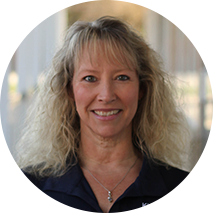 Click For Bio
Kim Croker Administrative Assistant
Kim has been with TRINUS since 2005. She's part of our Administrative Team and excels at the type of work she does for the company. Kim enjoys fun movie and game nights with friends and family, as well as relaxing while reading a book on her back deck.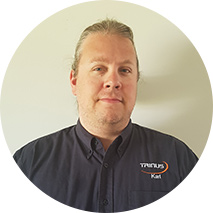 Click For Bio
Karl Buckley Cyber-Security Technician
Karl started out at TRINUS in early 2017. He's our IT Security Supervisor and is responsible for the inspiring weekly TRINUS Security Awareness Newsletters, which are much appreciated by our Clients. In his spare time, Karl is a Robot-building aficionado! He can't wait to start giving them brains!!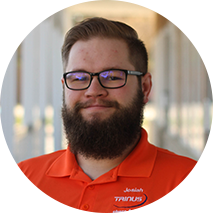 Click For Bio
Josiah Sawatzky Service Technician
Jo came on-board in 2013 and has been an A+-Certified IT Technician since 2015. He works at our Computer Centre as a consummate Service/Repairman, and doubles as a terrific Salesman. One of his hobbies is playing Curling with his Wednesday nights' team and loves all-things Pop Culture.
Account Management and Marketing: Help clients eliminate the guesswork out of choosing the right technologies.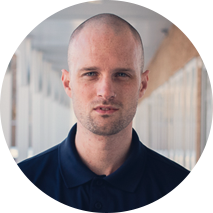 Click For Bio
Jon Harmon Account Manager
Jon joined TRINUS as Accounts Manager in October, 2017. He likes to challenge himself in new and exciting opportunities in the Technological world. Jon loves being a husband and a dad. He's passionate about Martial Arts and is also an avid historian of all incarnations of Punk Rock, Classic Rock and Alternative Rock.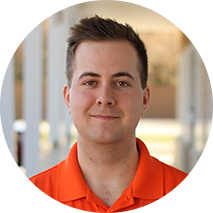 Click For Bio
Damin Massicotte Account Manager
Damin began working for us in 2015. As an Account Manager, he cherishes opportunities to meet new faces inside & outside the office. Damin likes catching-up with family and friends, is a Video Game Expert and enjoys watching new, as well as developing Technology (like Deep Learning AI) and Chemistry videos.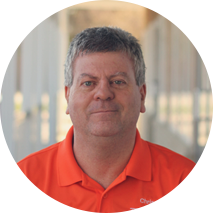 Click For Bio
Chris Penn Marketing Manager
Chris joined TRINUS as Marketing Supervisor in September, 2016. A glass half-full-kind-of guy, he's a serious '60s Music Collector and obsesses with unearthing long-lost Collectables & Artifacts. Chris also collects 60's TV shows and '50s/'60s low-budget Cult sci-fi flicks. He's Soccer-crazy, as well as Whodunit-impassioned!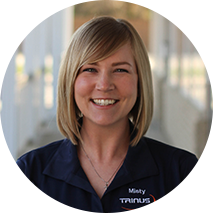 Click For Bio
Misty Jespersen Business Consultant
Misty, who's been endowed with the most astonishing amount of nicknames the world has ever known, likes to spend time with family, camping (more like "Glamping"), singing at the very top of her lungs while driving (often just to embarrass her 12-year-old daughter), decorating cakes, having coffee with friends, and equally as important, watching demolition derbies. Depending on her mood, Misty likes to watch anything from Romantic Comedies to True Crime Documentaries.
/Partners /Systems /Certifications
TRINUS is proud to partner with Industry Leaders for both hardware and software who reflect our values of reliability, professionalism and Client-focused service.