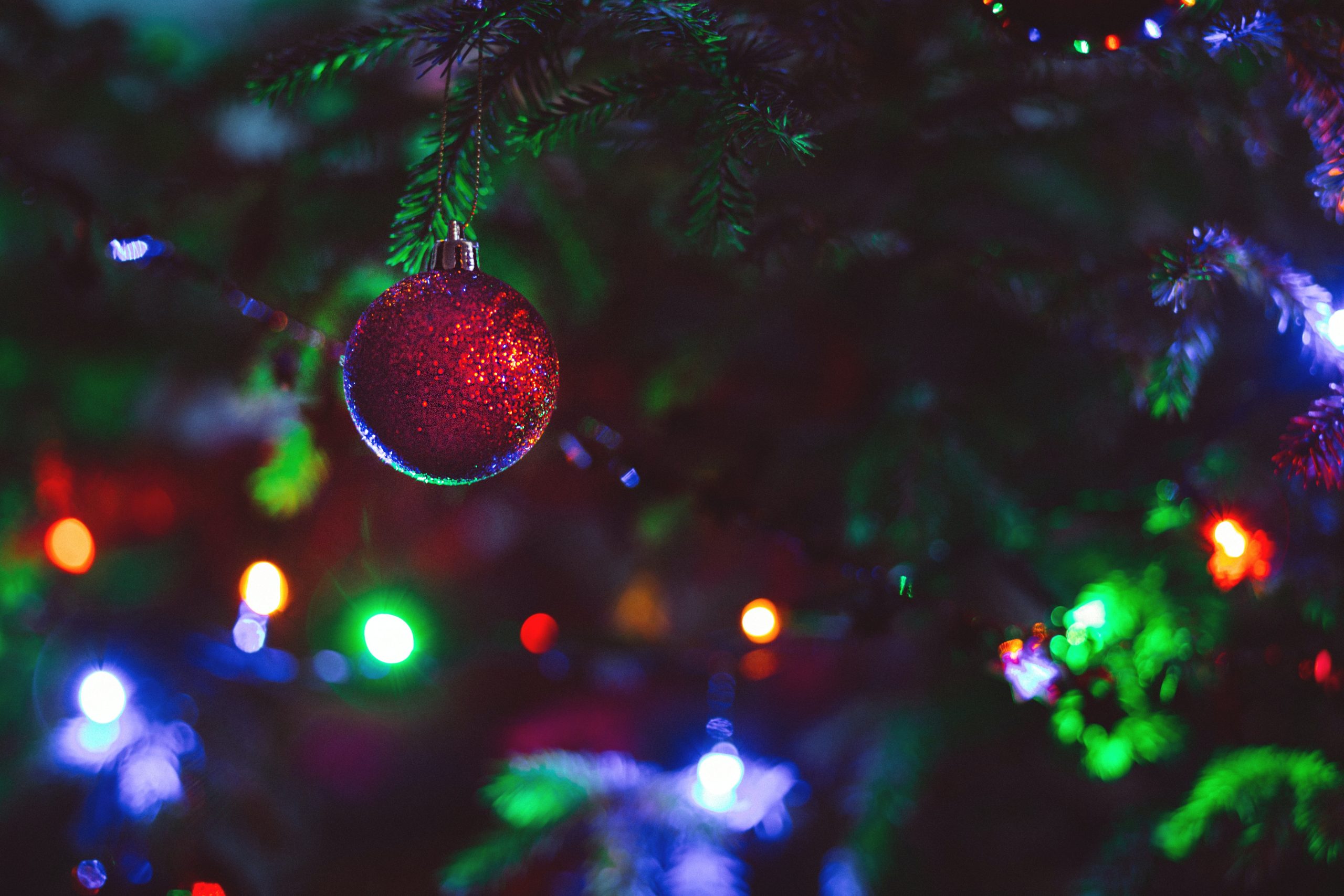 Blog /

Merry Christmas from TRINUS! – Was 2020 a Year to Forget?  Maybe Not.
I don't think anyone could have predicted the impact on all our lives that the Great Pandemic of 2020 has caused. We might as well get used to that title as I'm sure history will record it in those terms. There is not enough space in this article to chronicle the parade of disasters and disruptions, so I won't bother.
I would rather pay tribute to our Clients and Staff, as each group deserves attention and recognition.
First, to our Clients:
My wife, Lena, and I recently watched a time-honoured Christmas movie "Miracle on 34th Street." We actually watched two versions, one made in 1947 and a more recent 1994 edition. We both agree that the 1947 version was better. It's a story about a New York City department store Santa Claus, who thinks he's the real deal and sets out to convince an unbelieving mother and her 6-year-old daughter that he is legitimately Kris Kringle. It's ultimately a story about faith and belief in something that's intangible and defies common sense – and almost impossible to prove.
Well, faith and belief in TRINUS is what our clients have shown during a very difficult 2020. Of course, we provide technology products, services, and support, as do many other IT firms in Alberta. But you have chosen to trust TRINUS with often-critical IT systems that, in-turn, your clients and residents rely on for the products and services you supply to them. If one link in the chain breaks, we all fail. We hold your trust in TRINUS as fundamental to our very existence. While we sometimes struggle in delivering our very best, we never take your faith in us for granted and will always strive to meet your expectations. Jack Nicholson had a memorable line in the 1997 movie, "As Good as It Gets", when his character Melvin Udall was out on a date with Carol Connelly (played by Helen Hunt) and told her: "You make me want to be a better man."
To our Clients: YOU make TRINUS want to be a better Technology Provider.
Last year, I paid tribute to our staff and their diversity. We counted eight different countries of origin (not including Canada), and many colleagues were new to Canada. In 2020, while we didn't add any new countries to our list, we did add to our staff, including another colleague from Nigeria. As always, individual character, integrity and respect are the values that TRINUS holds in the highest regard with our staff. And they never disappoint.
As leadership, we have asked much of our staff in 2020 as we've pivoted our operations to suit the urgent needs of our clients. Orders made, changed, and then cancelled. Onsite visits and project deployment planned and then cancelled. Equipment shipped for remote setup. Desperate calls to suppliers for new inventory. Urgent demands for laptops and work-from-home equipment. Questions and support for video meetings, phone systems, and remote file access. Ad-hoc training on how to use video conferencing. Home networks that became part of corporate environments. Conferences cancelled, virtual meetings planned and then cancelled. Calming the nerves of frustrated clients. The list is endless, but it was all done with excellence, kindness, and care.
And all through it, our staff had their own personal anxieties; spouses and partners laid off, childcare needed, as schools and daycares closed, carving out space and time for their own work-from-home environments. Altered work hours and vacations cancelled. And a few tragic cases of family members and loved ones falling ill – not due to COVID-19, but just because.
When you have your head down dealing with the day-to-day minutia, it doesn't seem like that big of a deal. But when you zoom out for a larger perspective, the true scope of this momentous collaborative effort becomes apparent. It's both humbling and gratifying.
To our staff: YOU make TRINUS a better Technology Provider.
I'm sure everyone looks forward to the time when we can refer to the Great Pandemic of 2020 in the past tense. 2021 has got to be brighter. On behalf of my fellow Directors – Sharrell, Linda, and Kevin – and all the staff at TRINUS, we wish You and your Loved Ones the Very Best of this Holiday Season.
And we will see you in January 2021.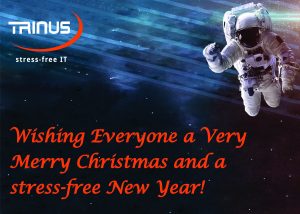 Merry Christmas & Happy New Year!
Dave White
TRINUS
stress-free IT