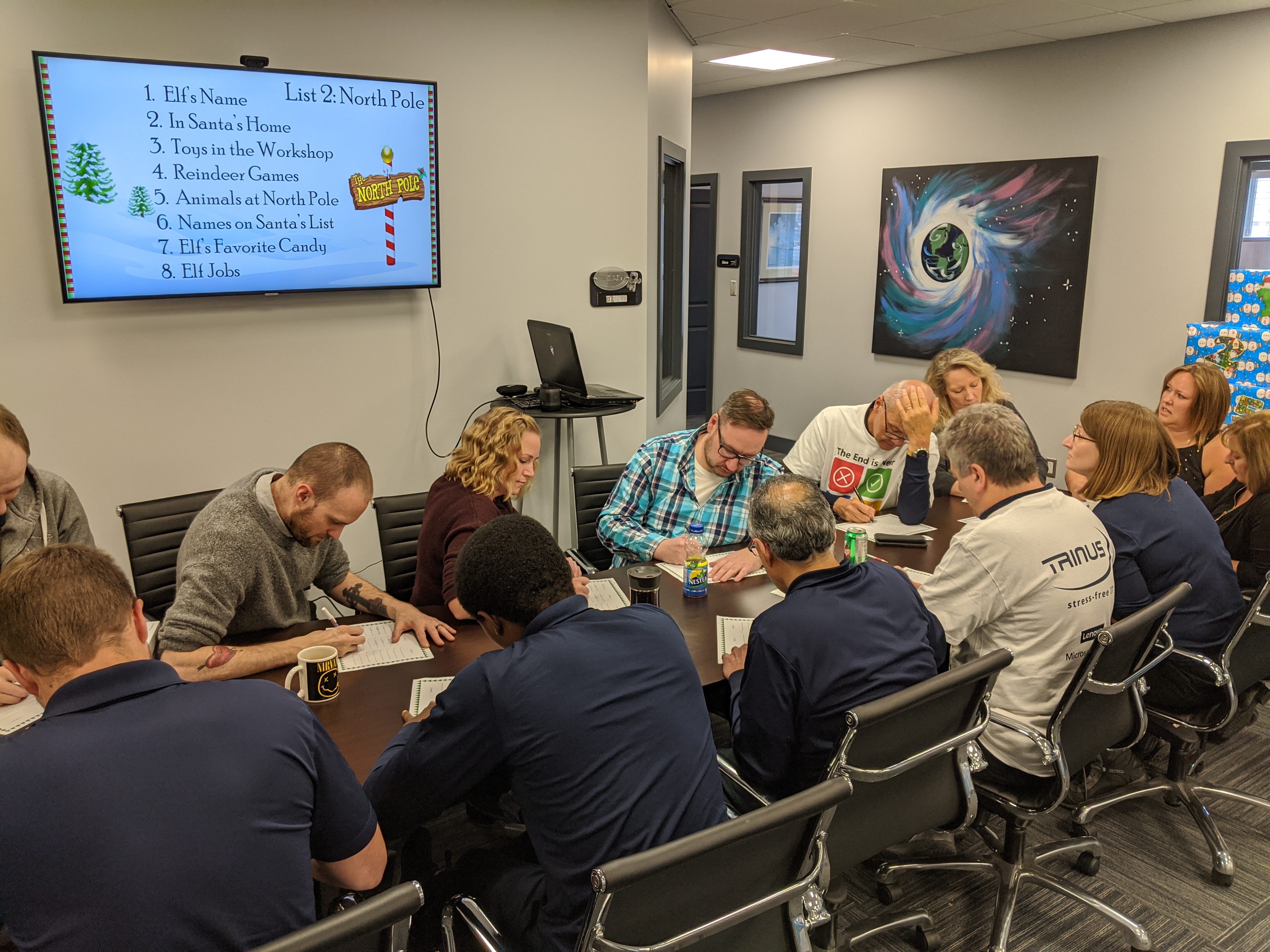 Blog /

Merry Christmas from TRINUS – Diversity is one of our Greatest Strengths
We're just a week away from Christmas and the end of 2019 is in sight. It's a time for reflection and family. It has become a corporate cliché that senior management tout the family aspect of their staff relations. Some of this is done in the name of Marketing, which erodes its legitimacy and leaves most people wondering if the sentiments expressed are truly real. So, recognizing the pitfalls of blowing your own corporate horn, allow me to spend my last article of 2019 introducing you to the diverse nature of TRINUS.
TRINUS has never paid much attention to the ethnic backgrounds of our staff when it comes to our hiring practices. We just don't care how you came to knock on our door – we care much more about who you are "as a person" and whether you are genuinely interested in working at TRINUS. About the only thing remotely related to ethnicity is that you need to speak English.
But we recently did a short survey and came up with a list of countries where some of our staff are (directly) from:
Albania
Romania
Argentina
Nigeria
India (via Kuwait)
Philippines
Mexico
United States
And of course, Canada.
For some, we're their first job in Canada and we're very proud that they chose us. Almost without exception, the stories of their journeys are filled with more than a few struggles, hardships, and adventures.
I've been fortunate to do some international travel from time to time, but always as a short-term business trip or vacation. I inevitably return home to the comfort and familiar surroundings where I grew up. The thought of permanently leaving Canada for a place half-way around the world with my family in tow unnerves me. It's simply more risk then I am prepared to accept.
But then, I already live in Canada. Which leads me to a couple of points:
– Those who have had a difficult time in their home country – and made the decision that Canada might have something better to offer them – work very hard. They are tenacious, dedicated and bring a different perspective to their employment. By learning a bit about their journey, everyone at TRINUS benefits. Those born in Canada work very hard too. Some of our best staff members were born less than 100 km from our office and I am always gratified at the innovative thought and strong work ethic they display. So, ethnic background and country-of-origin make no difference. It's who you are as a person that counts. And we have some of the best!
– Regardless of where you live, there's always something to grumble about. Politics, weather and economic conditions are some of my favourite "go-to" topics, when I'm in a sour mood. But conditions in Canada are far better than some other places in the world. No war or civil unrest, good healthcare, a fair justice system, and almost limitless opportunity to live your life without oppression – are but a few Canadian advantages that we need to recognize and celebrate.
One of our favourite corporate events is the annual staff-only Christmas pot-luck lunch party we hold on a Thursday before Christmas. Besides the awesome food from a variety of different cultures and backgrounds, we always have some highly-entertaining fun games and a gift-card exchange. It's decidedly non-tech, so everyone has an equal chance to win. It's a couple of hours of laughter and fun with the TRINUS family. Here's a link to this year's party held last Thursday; you just might see a tech with a smile on their face.
So, on behalf of my Business Partner/Directors – Sharrell, Linda and Kevin – and without apology or concern for political correctness, I sincerely wish you, your family, and work colleagues a VERY MERRY CHRISTMAS and the BEST FOR 2020 from the TRINUS family.
We'll see you next year.
Dave White
TRINUS
stress-free IT