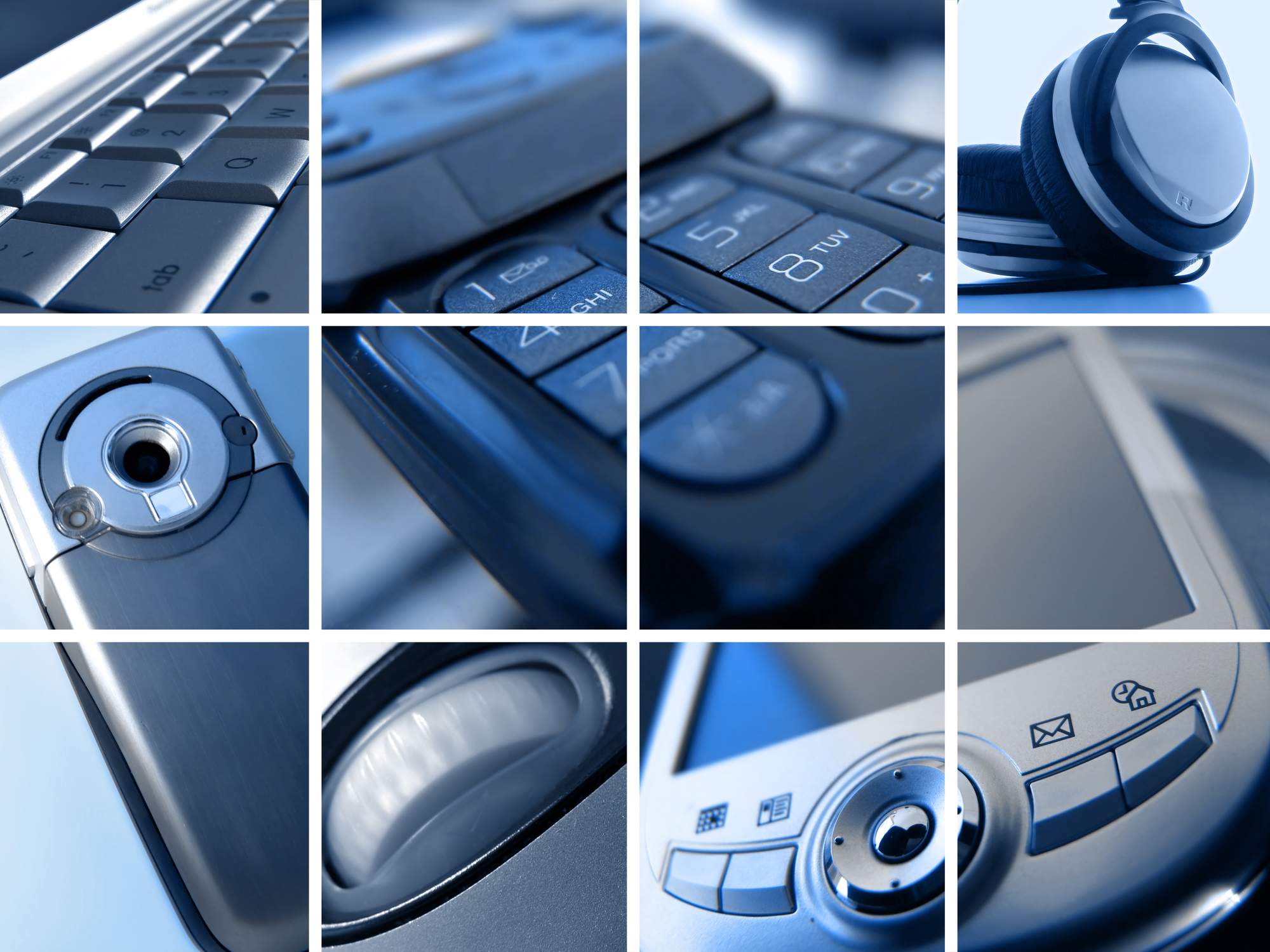 Blog /

5 Funky Tech Gadgets for Your SMB
At TRINUS, we understand that business is serious business, but that doesn't mean we don't have a little fun now and then. With the sometimes seemingly endless warnings about ransomware, phishing attacks, and the need to streamline business operations, IT can feel a little stuffy at times. So we thought we'd take some time off the seriousness and focused on five tech gadgets that are both useful for SMBs and maybe even a little bit funky. We're also not endorsing any particular brand or have any stake in any of these device; we're just pointing out some fun and useful products you might like too.
Digital Business Cards
Panoramic Webcams
Writing Desk Mats
Smart Backpacks
Self-warming Mugs
Digital Business Cards
If you're plugged into the tech world, then you've probably seen these nifty new business cards by now. They're roughly the same size as a standard business card, but can communicate with smart phones, tablets, and even smart watches to wireless transmit business data to potential clients and other contacts. You can transmit contact information, links to your website, and plenty more just by tapping the card like you would a credit card at a store. Where digital business cards really have paper cards beat though is in analytics, as most can track the number of times your card has been viewed, provide user demographics, views by location and devices, and more.
Panoramic Webcams
While webcams aren't particularly new to business, the rise of video conferencing and remote work has made them more valuable than ever, and that means there's been a push to further advance them. One great feature that's a (relatively) new addition is the ability to shoot and transmit panoramic images. Although there can be some minor distortion like causing desk shapes to warp and bending objects in the background, these extraordinarily wide-angled cameras are exceptional for bringing together big teams and getting all members on the same screen and page. Top it off with a brand that includes whiteboard sharing and you've got a camera built for business meetings.
Writing Desk Mats
Perfect for avid note takers, most writing desk mats are exactly what they sound like; mats that you put on your desk for writing on. While not technically gadgets, these simple desk mats are surprisingly useful, often with a generous whiteboard for taking dry erase notes, non-slip technology to hold your keypad in place, and a dedicated mousepad.
Smart Backpacks and Computer Totes
Backpack technology has come a long way in recent years, and not just because they almost all feature compartments for laptops when before they didn't. These days backpacks and computer totes come equipped with computer chargers, USB ports, anti-theft tracking, and even RFID-proof pockets for protecting devices. Some even come equipped with solar panels to help keep devices charged, and many are available in variety of work appropriate styles.
Self-warming Mugs
Okay, so smart, self-warming mugs might seem ludicrous, and they kind of are (particularly in price point), but they're also fun and even effective at what they do. Truly smart self-warming mugs are usually accompanied by a downloaded app on your phone, which you then use to set the perfect temperature for your tea or coffee, although there are "dumb" versions where you manually set the temperature. These aren't all bad since self-warming mugs are expensive for what they do, but then again, if you're the kind of person who's always drinking cold, forgotten coffee, they might be worth the investment.
There are plenty of other fun and useful tech gadgets out there, and you might be surprised at what smart devices can do these days. With a crew of tech-obsessed experts, TRINUS makes a point of keeping up-to-date on the latest tech toys business might find useful. If you want to upgrade your office space with a few funky tech gadgets, contact a TRINUS account manager. We can help you plan for, source, setup, and install all your smart devices for some truly stress-free IT.
---
Before we go, we just wanted to let you know we'll be at this year's Alberta Municipalities 2022 Convention and Tradeshow, September 21 – 23 at the Calgary TELUS Convention Centre. Stop by booth #95 anytime to discover what's new at TRINUS, talk all things technology with our IT ambassadors Damin and Andrew, or even just to say hi. See you there!
Sincerely,
The TRINUS team
trinustech.com