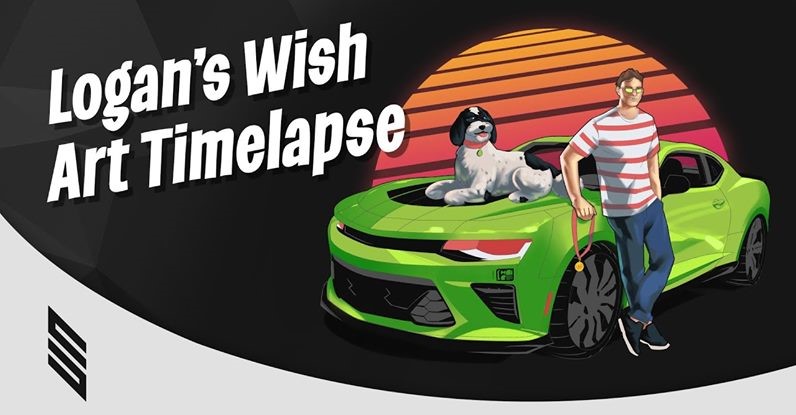 Blog /

Time-Lapse Video for "Logan's Dream Wish Car" Artwork Being Made
When TRINUS Technologies Inc. partnered with Make-A-Wish® Northern Alberta to grant Logan, an aspiring 17-year-old Graphic Designer, his Dream Wish to own the ultimate Graphic Design and Digital Arts equipment, our Digital Media Consultants and good friends at SAVIAN decided to give something as well.
Camryn, their Design Director and Commander of all things graphic-related, created a digital art-piece with Logan, his dog Daisy, and his favourite (dream) car.
The team also put together a very nice little time-lapse video of the artwork being made, as well as footage of Logan receiving and reacting ecstatically to his print.
In addition to this, SAVIAN are giving Logan his very first commercial graphic design task, a TRINUS Marketing-oriented project. We'll keep you posted on that front… can't wait to see the finished product!
We strongly recommend you watch the wonderful video they produced:
Thanks!
Chris Penn
Marketing Manager
TRINUS Technologies
stress-free IT
trinustech.com