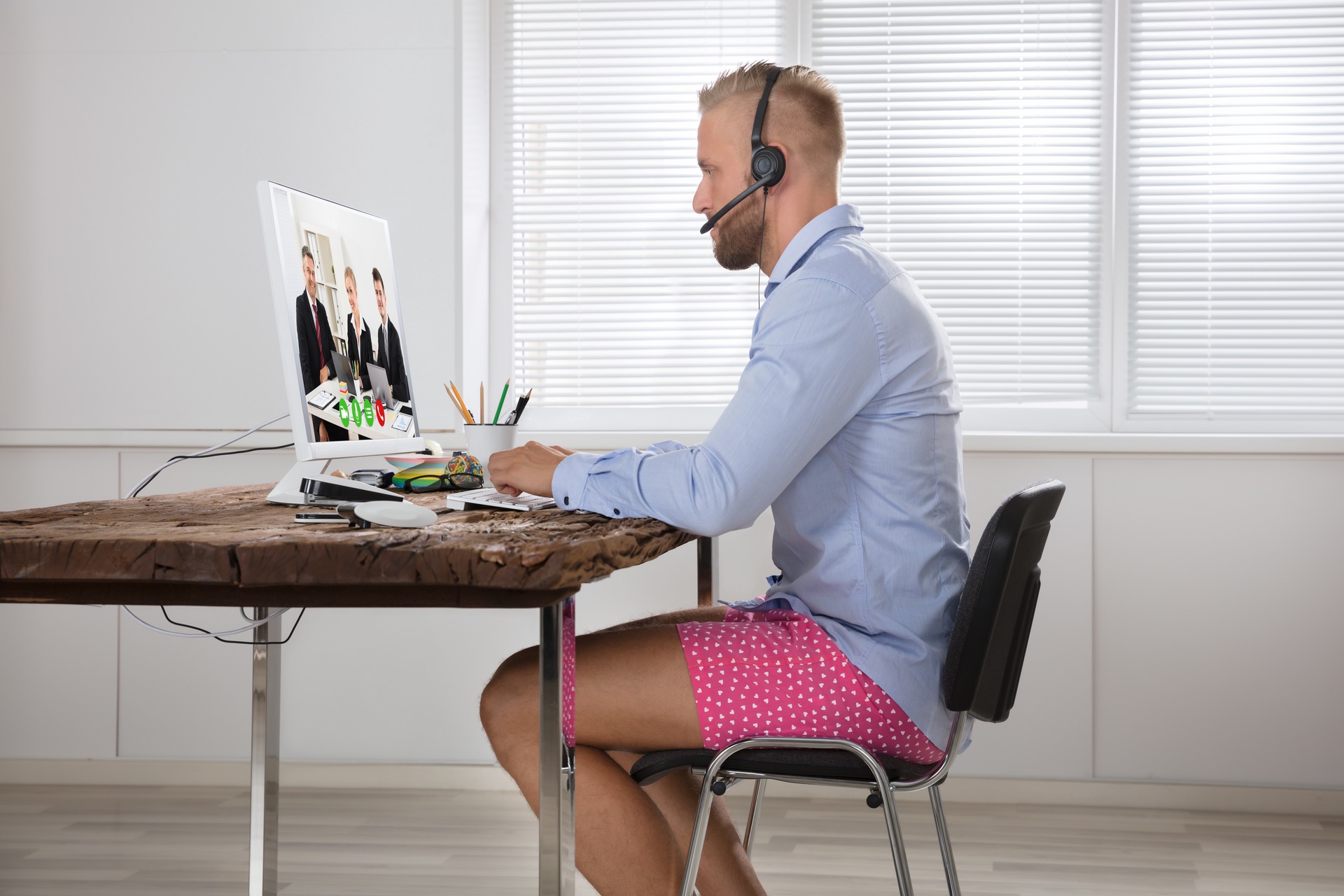 Blog /

Surviving in a Remote Access World – A Potpourri of Tips to Enhance the Remote Access Work Space
Ladies and Gentlemen, Boys and Girls, Children of all Ages, prepare yourselves to be amazed!
We're now into week 5 of stay-at-home enjoyment thanks to COVID-19. But it's hardly a circus act. The sudden rush of home-office setup and Remote Access technology deployments has given way to the reality of working from home – both for staff and managers – and their families. During our Microsoft Teams meetings with staff these past few weeks, the work-from-home environment has yielded some unexpected results. Children and pets notwithstanding, I want to share some real-world insights with you.
Technology doesn't always work as advertised: On more than one occasion, the audio or video hasn't worked properly; sometimes not at all. It means we've wasted time trying to troubleshoot hardware problems; most often video (webcam.) Solution: Avoid using video, unless absolutely required. This also improves audio connection reliability, when dealing with poor Internet. If possible, have users test their Internet, audio, and video, just before the meeting.
The use of business class headset-microphones is also becoming a priority, as it reduces background noise and increases clarity for all participants. Meeting moderators should also keep the Mute All button handy.
Information is in multiple locations: Prior to Teams, we used Email almost exclusively for inter-staff communications, supplemented with office drop-in visits to bring context and iron-out small wrinkles. Of course, the visits are gone, and so we replaced those casual conversations with the Teams Chat feature. It's a great tool to help clarify small details about a collaborative work project, or even pass around an office joke. It's quick, has all the features of a text APP on your phone, and it's easy to include multiple recipients. However, there's still traditional Email being passed around simultaneously, which leads to confusion on where information is. Solution: Use Chat for internal staff communication – Email for external communication, to cut down Email traffic and speed-up office intercommunication.
Not all staff work the same hours: When we were "at the office", staff were used to a regimen of hours that centered around the traditional workday: 8:00 am – 5:00 pm, with slight variations if advance notice was given. With Remote Access, the lines between work and home time become blurred. This causes some disciplinarian managers anxiety, as they think it erodes productivity, especially when tight schedules impact other staff members. It also makes it difficult to have impromptu meetings and conferences. Solution: Plan meetings in advance and base performance on work product; not hours. I personally like to plan Team meetings in the morning and allow staff to be flexible with their hours, as the day progresses. Far from being a negative, the advantages of allowing people to adjust their schedule hour-by-hour is proving beneficial in both productivity and staff morale. Teams has another great feature that let's you see someone's status. Just look for the round symbol to the lower right of their circular user-icon. Green check mark means available, yellow clock means away from their desk, and the red dot means busy (on a call or chat.)
Relationships are more difficult to maintain: There is a tendency when communicating by Chat or Conference Call to "get down to business", as it's perceived as being more professional. However, it leads to an impersonal approach that could be regarded as uncaring. Solution: The moderator should be deliberate in spending a few minutes engaging people at a personal level. I typically do this by having a simple question that everyone answers. Today's was: Tell us one good thing about the Easter break we had.
Audio-only conference calls highlight another problem; participants can't read facial expressions or body language. I've been caught more than once with someone not getting my particular sense of humour or using an ill-timed expression (NOT speaking moistly); it makes everyone uneasy. Solution: Be kind to all participants and keep personal humour to a minimum, unless you really know your audience.
Office phones are not easily transferred to Remote staff: Most staff members deal with others outside the office environment; vendors, clients, ratepayers, banks – the list is almost endless. However, with staff working from home, it's not always easy or appropriate to route calls to them – or to place outgoing calls, especially if they don't have a corporate cell phone. Solution: Teams has a Calling feature, whereby the Teams APP can be connected to the standard phone system and users can answer and call-out directly from their computer, laptop, tablet, or Smartphone – just as if they were using their in-office phone. The existing corporate phone numbers can be re-deployed to the system. With a fully implemented Teams Calling setup, the lines between Internet audio/video conference calls, traditional phone calls, and Chat start to blur; it becomes a seamless Communication Centre that can be used anywhere.
As a further extension of the system, you can even eliminate the current Telco and in-office phone system completely, and use Teams-compatible handsets along side computers, laptops and tablets, for all phone traffic.
Finally, I came across an interesting article on interacting with remote workers, that I thought I would share with you. The tips apply to in-office and remote staff, and are effective for general interactions with all staff members:
Please contact me or your Account Manager, if you would like more information on new Teams functions that provide stress-free office communications to help you survive in the Remote Access world; you will be amazed!
Thanks.
Dave White
TRINUS
stress-free IT