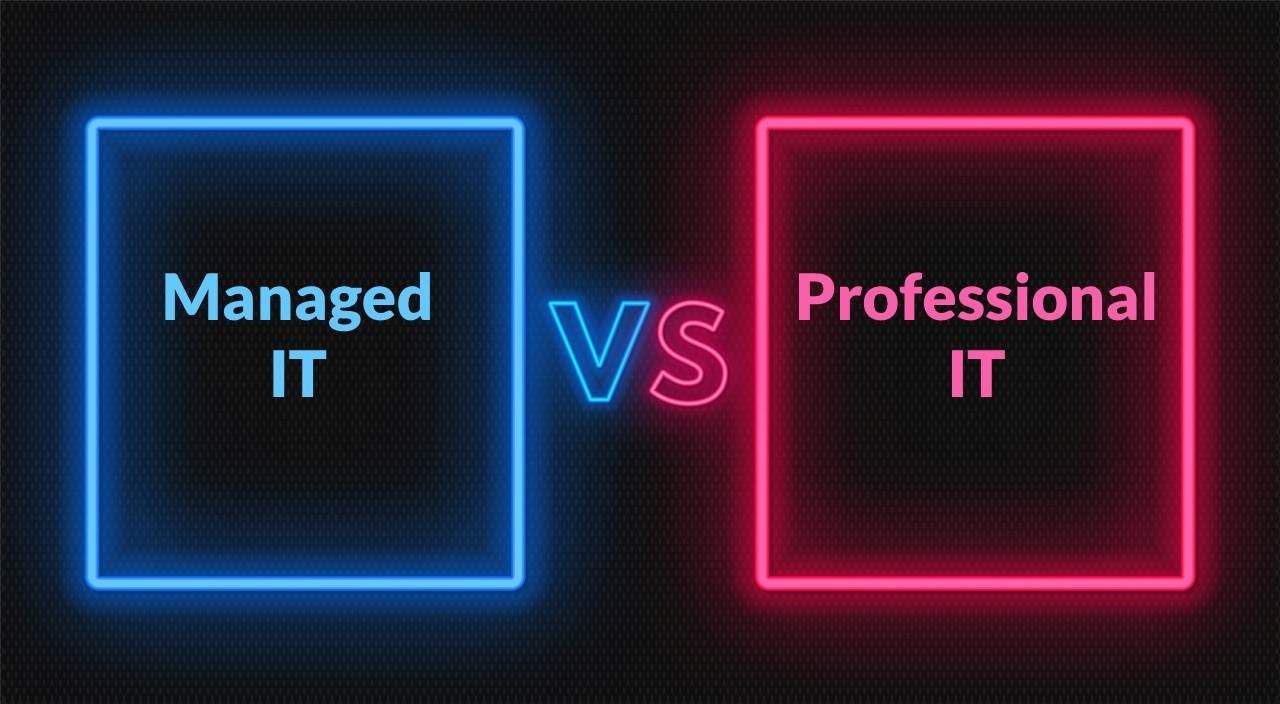 Blog /

Managed vs. Professional IT Services
They're similar, but not identical.
If there's one thing the IT community seems to love, it's throwing around new jargon and coming up with new acronyms. That's not at all a bad thing; oftentimes, zippy and easy to remember terms can help speed communication and even give a clue as to what the thing may be about if the acronym is particularly apropos. And frankly yeah, sometimes it's just plain nerdy fun to rattle off a string of high-tech sounding words.
The fun stops when there starts being legitimate confusion in terms and definitions though. When technical jargon becomes obfuscating or worse, impenetrable to the general public or colleagues and personnel, then it's time to take a step back and maybe try clearing a few things up. In fact, there's a peculiar pair of terms that are seemingly more often being confused than they were before, so maybe it's time to look at the differences between Managed and Professional IT Services.
Professional IT Services
We'll start our look at this particular pair with professional IT services. Professional IT services can be very similar to managed ones, but focus on short term projects rather than ongoing support. These include situations like hardware fleet deployments, cloud migrations, and bringing new resources online. Some offer specialized services as well, such as support and troubleshooting for dedicated technologies and issues.
Managed IT Services
Unlike professional IT services, managed IT services (often also known as managed service providers or MSPs) are generally provided on an ongoing basis. These services include support, cybersecurity, cloud services, and plenty of others, but what's great about MSPs is that these services are all typically available in addition to those available from solely professional services. That means you get the opportunity to build a relationship with your provider, and when the time does come for a specialized or dedicated project, they're much better equipped with knowledge about your business requirements to smoothly implement large scale projects with minimal disruption.
Other perks of working with MSPs typically include available technology and cybersecurity training, so if you need ongoing support for your business or municipality, contact one of our managed IT experts and we'll be happy to get you started.