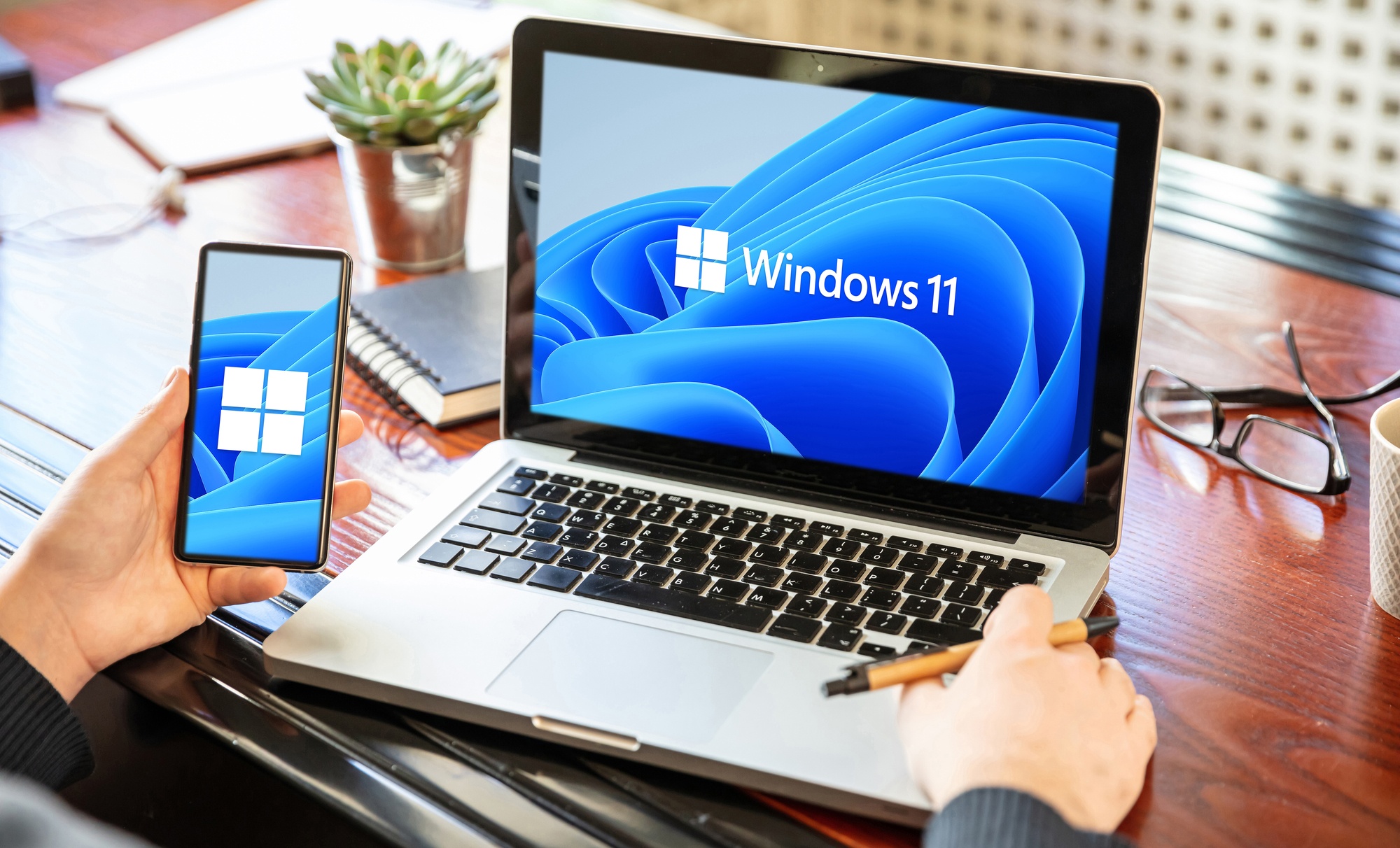 Blog /

It's Time to Upgrade to Windows 11
Most versions of Windows 10 are already past their End of Life.
Organizations often make the mistaken assumption software is forever. They use it because they always have and it's always worked. That is, until there is a problem and when they look into it, lo and behold, the last time it was updated was when it was installed 20 years ago.  Unfortunately, this sort of thing happens all too often.
From the standpoint of technical support, trying to deal with especially old software is kind of like a Mercedes mechanic trying to fix a Toyota. Sure, mechanics are generally familiar with cars, but you wouldn't take your Corolla to a Mercedes dealership. Unfortunately there's a perception out that if you're good with any software you're good with all software. That's true, but in the same way as with mechanics. An expert in Microsoft 365 will likely be able to find their way around G-Suite, but won't be able to leverage its features or troubleshoot or at least not to the same extent as their preferred platform.
End of Support vs. End of Life
Before we talk about Windows 10, I'd like to clarify a couple of terms you might've heard already regarding retiring software; end of support (EoS or EOS) and End of Life (EoL or EOL).
Now, not every organization will have to deal with both EoS and EoL regarding their software. Fortunately the difference is pretty basic. End of Support means the product won't be supported by the developer's help desk or support team, so you won't be able to get help troubleshooting or other support services. The product is typically removed from any maintenance or license support agreements as well. At best you'll get the occasional security patch and a suggestion to upgrade to the new product to get support again.
End of Life, on the other hand, is when the plug gets pulled on obsolete software. As far as the manufacturers/developers are concerned, the old version no longer exists. Your particular copy of the program may still operate, but you won't get any help troubleshooting, and you won't even get basic security updates. It's over.
Now that doesn't sound like much of difference and frankly you're right; many developers don't even bother offering EoS dates for old product. The subtle difference between EoS and EoL can be confusing so why bother when you can just warn people about an upcoming EoL date and just leave it at that?
Multiple Reasons to Upgrade to Windows 11
So what does all this have to do with Windows 10 and 11? Well, Windows 10's end of life deadline is coming up shortly, and depending on which version you're using it may even have already past. All Home and Pro versions of Windows 10 will be end of life in the middle of October (Oct 14) 2025. That's less than two years away, which isn't just a relatively short time for businesses, but also important because various regulations like PCI-DSS / PIPEDA require businesses to apply updates for security purposes, so you need to be running the latest versions to be compliant. It's also important for cyberinsurance, as out-of-date, unsupported software is almost certain to cause your premiums to skyrocket and limit your coverage.
Unfortunately upgrading software is generally very disrupting to the users, but it needs to be done and before your situation with it becomes untenable. You may recall in the past we've advised clients to avoid the Windows 11 upgrade while we evaluated it for stability and compatibility with other programs, but now the time has come to start your upgrade to Windows 11 if you haven't yet. Most developers out there have upgraded their own software to be compatible with the new OS, so disruptions should be minimal. Nevertheless, it could still result in some vitally important software no longer working. Finding out about that now means you'll have that much longer to address any issues such problems may cause.
For this week's quote from Shakespeare comes from The Merry Wives of Windsor: "Money is a good soldier, and will on".
If you're ready to pull the trigger on an upgrade to Windows 11, or if you have any other questions regarding software retirement, contact a TRINUS cybersecurity expert and we'll be happy to help out.
Be kind, courtesy your friendly neighbourhood cyber-man.