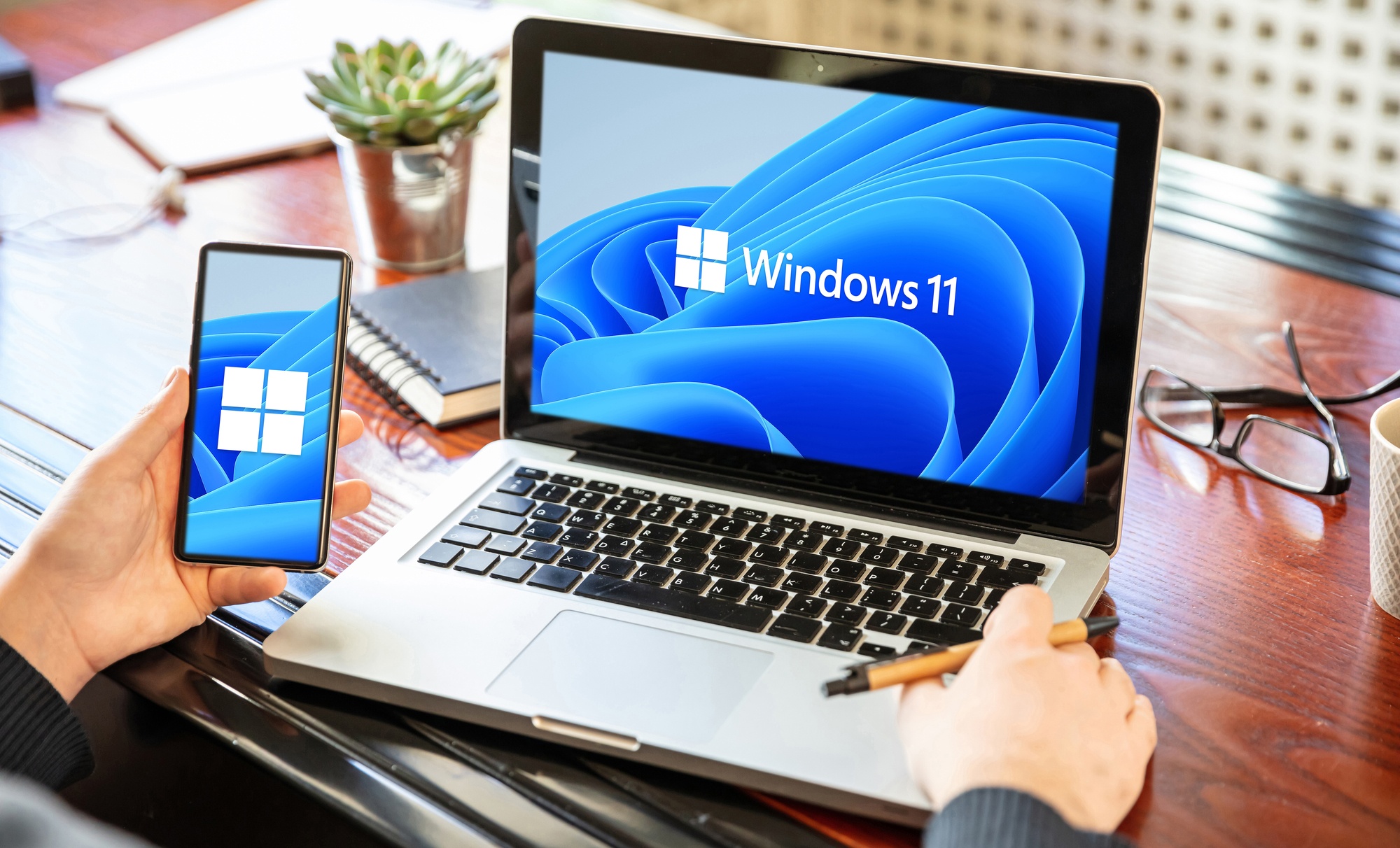 Blog /

Don't Take the Windows 11 Upgrade (Yet)
As you likely already know, Microsoft recently released the latest version of their famous operating system, Windows 11, on October 5th. Microsoft's own blog breaks down the features and details about their plans for a tiered rollout over the remainder of 2021 and 2022.
And as you also likely already know, we at TRINUS are all about keeping up with new software, especially updates that patch security flaws or improve productivity. We regularly advise users to take the latest updates to their software whenever possible to avoid potentially dangerous delays that leave them exposed.
So what's with that title, you (rightly) ask? Why shouldn't you upgrade to Windows 11 as soon as possible? From our perspective, there are a few reasons.
First, there's a significant difference between updates and upgrades. Updates are usually small and provide incremental improvements to features and security standards for applications, whereas an upgrade refers to taking on a whole new version of software (like what's happening with the move from Windows 10 to 11).
Secondly, we should consider the scope of the upgrade. A shift to a new version of the MailChimp desktop client is substantially different from upgrading to a new version of your entire operating system. Both can cause disruption, but the former is much less likely to cause serious incidents.
Finally, and perhaps most importantly, is your business posture with regards to the new version. We're big fans of innovation, but we've always prided ourselves on focusing on business needs, not just new technology. The latest and greatest OS is a wonderful thing, but we're only going to be signing up clients for an early upgrade if it's appropriate for their organization. When it comes to overhauls of this magnitude, we prefer a prudent approach that delays client upgrades until more is known. This lag time is useful for multiple reasons:
It gives Microsoft time to refine what is likely their MVP (minimum viable product) into a more complete experience with promised features that may not be available on release.
New products are often riddled with glitches during their "shakedown" period.
It's far too early to tell who the upgrade is appropriate for and when will be the best time to make the switch. Extensive projects like updating an OS for a fleet of machines can cause serious disruption to your work force and damage your bottom line. Older applications that break with the new OS, equipment that slows down because of additional load, and common features that users rely on being suddenly moved or disappearing altogether—these are just a few pitfalls that can slow your business operations down.
For these reasons, we strongly recommend against any of our clients immediately upgrading to Windows 11. However, if you're an early-adopter and can't wait to get your hands on it, our team of engineers has extensive experience and expertise when it comes to managing technological change for organizations. Please do not attempt to upgrade to Windows 11 yourselves, and contact your TRINUS account manager to facilitate your upgrade once we've been able to properly assess its value to your organization. After all, Microsoft has indicated that support for Windows 10 will continue until 2025, so there's no rush. We'd rather you get a stable and secure upgrade with minimal disruption than a glitchy patchwork of new features that could hurt your bottom line.
Sincerely,
The TRINUS team.
trinustech.com