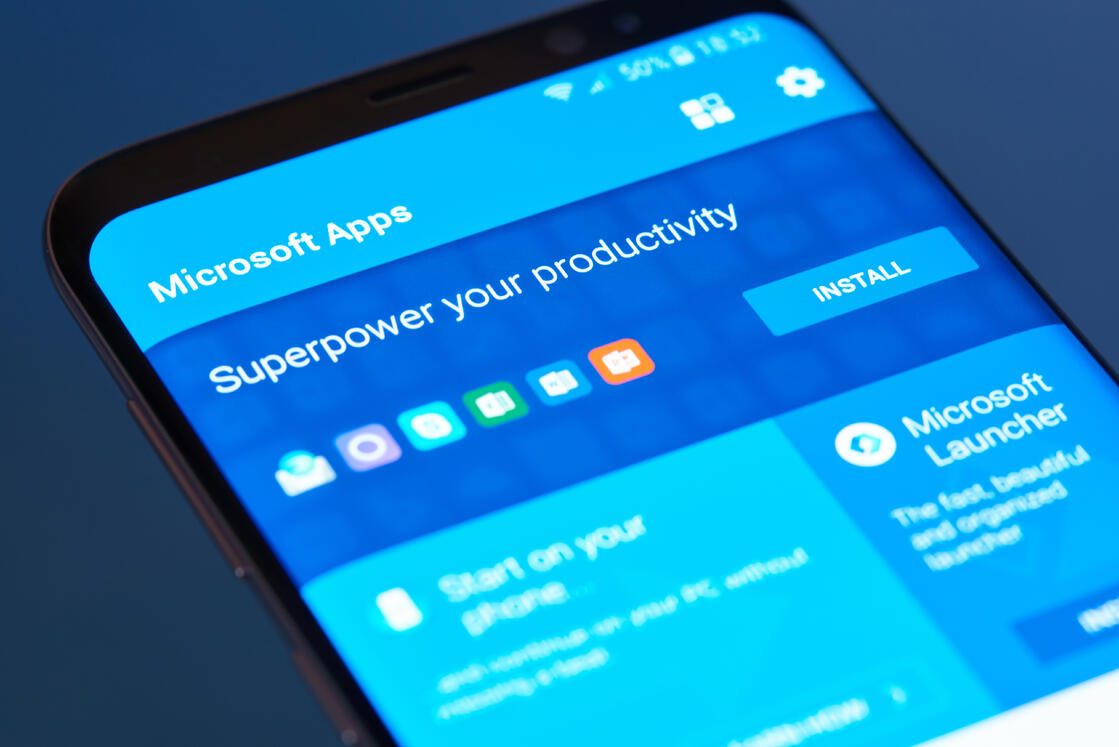 Blog /

Five Microsoft Apps Everyone Should Know About
They're more useful than you might expect for being mostly unknown.
Microsoft is a household name synonymous with the world's most popular operating system, Windows, and a host of other well-known applications such as Word, PowerPoint, Excel, Outlook, and Teams (among others). Some of our more tech-savvy readers will also know about other services like Exchange or SharePoint. But did you know Microsoft actually offers a plethora of other applications available with most Microsoft 365 subscriptions? Some of them are fairly niche, and some need strong technical skills to really make use of, but there are others that are surprisingly useful, especially if you're looking to avoid costly service subscriptions that are often overkill for what you actually need. That's why we put together this short list of five Microsoft apps that are more useful than you might think.
Whiteboard
Planner
Microsoft To Do
Microsoft OneNote
Power Automate/Flow
Whiteboard
The first three apps on this list are productivity and project management apps, so we're starting at the top of the project workflow, brainstorming and planning. Admittedly, that's not all Whiteboard can be used for, but it's a great jumping off point.
Whiteboard is Microsoft's brainstorming tool, where your teammates can jot down ideas about new products or features, notes, and even make notes or doodles to quickly convey their thoughts. The program is also great at transforming those notes and doodles into working charts and professional visualizations. It's an excellent alternative to potentially pricey whiteboard applications, and comes with support for virtually all inputs, including stylus, touch screens, and keyboards.
Planner
Once you've got the broad strokes of your next project ready in Whiteboard, you may want to consider breaking it down into more manageable chunks using Planner, Microsoft's collaborative task management application. Planner lets you create Kanban boards (often used in agile software development but growing in popularity for pretty much any project) with task cards that can contain checklists, labels, files, and more. Planner is particularly useful when employees are working on the same projects but come from different departments, as they can communicate and collaborate within the platform.
Microsoft To Do
First brainstorming, then planning, and finally, the nitty gritty; Microsoft To Do is perfect for managing menial daily chores and the individual components of larger tasks. It's essentially a simple to-do list, but sets itself apart by integrating with Outlook Tasks so users can keep tabs on their tasks and updates from a single location. Daily checklists, reminders, and due dates are useful features for keeping your team on track, made even more useful by the fact that Planner is a cross-platform app; it's accessible from anywhere and syncs with the Web, Windows 10, and both iPhones and Android smart phones.
Microsoft OneNote
Much like a real notebook, Microsoft's multipurpose digital notebook, Microsoft OneNote, lets users take robust notes and enhance them with a variety of features. Unlike Whiteboard, whose notes and text decorations are intentionally truncated to simulate a simple whiteboard, OneNote has rich text-decoration options, multimedia functions for including audio and video notes, tagging, and content highlighting (among many others). Notebooks can also be shared among teammates for collaboration.
Power Automate/Flow
Originally known as Flow, Power Automate is used to automate mundane everyday tasks so that employees can focus on more valuable work. For example, you can automate workflows such as downloading monthly unpaid invoice reports, or updating your human resources database(s) from an Excel sheet. The best part is that these automations can all be built by anyone because there's no coding required.
Considering large tech companies like Microsoft and Google often have entire suites of software on offer for their users, it's actually not surprisingly that smaller, lesser-known apps sometimes get outshone by other bigger, more well-known programs. What is surprising is the amount of value that can be extracted from them, particularly for those trying to avoid potentially expensive subscriptions whose paid features aren't useful. If you'd like to learn more about some of the unsung heroes of Microsoft's suite, or how to integrate them into your organization, contact your TRINUS account manager and we'll be happy to help.
Sincerely,
The TRINUS Team
trinusetech.com