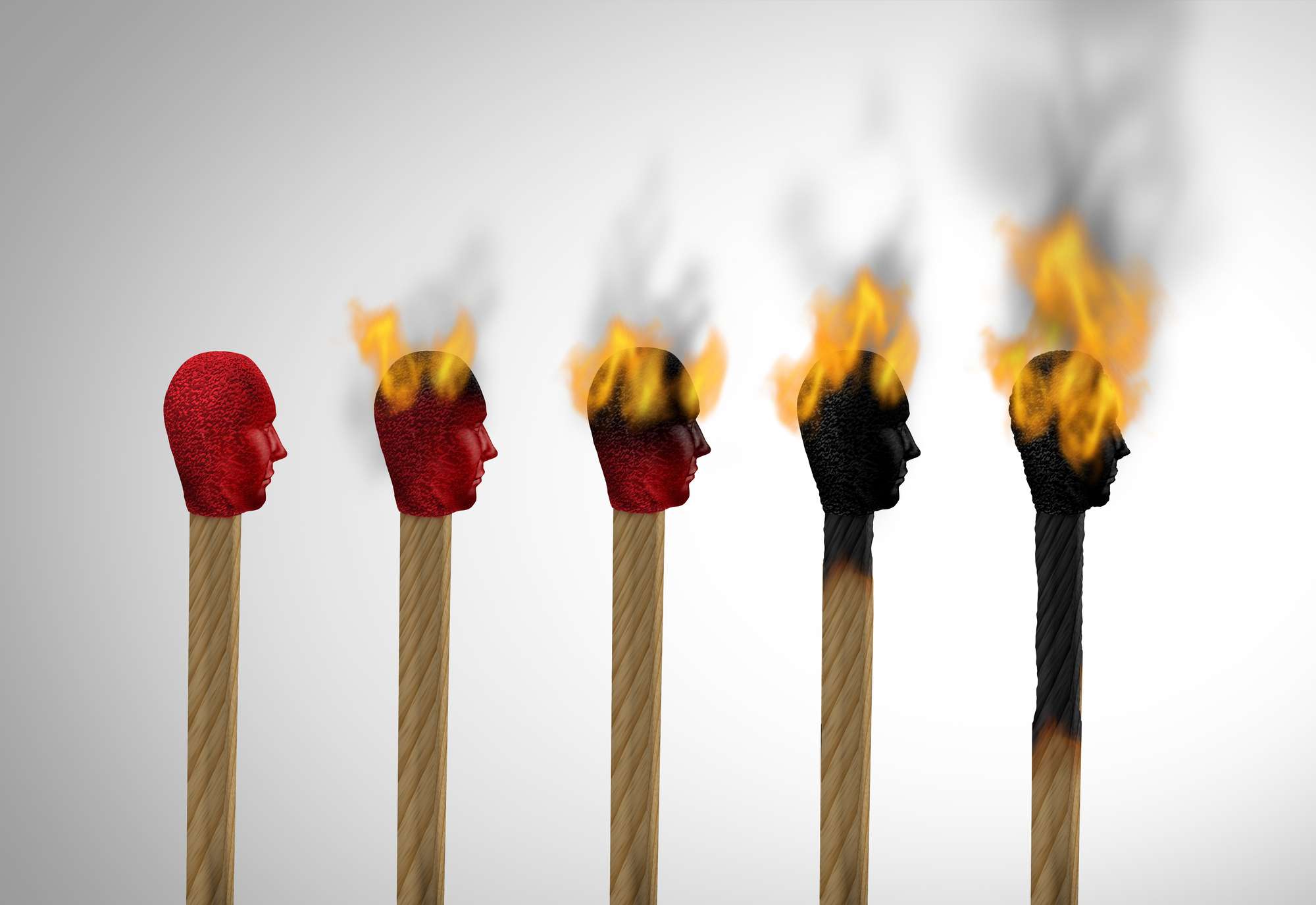 Blog /

Is Your IT Team at Risk for Burnout?
The Scope of Cyber Issues Keeps Expanding
At a recent international cybersecurity conference, Canada's newly appointed new head of the Centre for Cyber Security described his first months on the job as a "dizzying" experience, referring to a plethora of large scale incidents over a relatively short period of time.
For those of you who don't know, the Communications Security Establishment (CSE) is a government-operated agency meant to help protect Canadian citizens, businesses, and the government, from cyberthreats. While the CSE focuses on communications security in general, the Centre for Cyber Security is specifically focused on cybersecurity and leads the government's responses to cyber attacks.
But what led to Khoury's public remarks at the 2022 CyberUK conference? Here's just a partial list of the events that Khoury has had to deal with:
Securing the federal election—American's aren't the only ones facing foreign interference in elections.
Newfoundland cyberattack—Our easternmost province's health care system was brought down for weeks (plural) and lost roughly 200,000 files during the incident.
GAC attack (Global Affairs Canada)—The January 2022 incident took several government services offline for multiple weeks.
Log4j—The infamous vulnerability was a headache for the private and public sectors alike.
Ransomware—Khoury didn't finger ransomware as a problem specifically, though he noted that incidents were up 151% in 2021 with no signs of slowing down, and that they continue to be "way, way underreported."
And that's just a partial list of noteworthy incidents Khoury himself remarked on, by the way. For example, the Centre has also provided substantial guidance concerning Russian cyberattacks and the war in Ukraine.
While all these issues are problematic and point to the ever-broadening scope of issues the cybersecurity personnel have to face, the larger problem he points to is one of burnout. For many organizations, the endless stream of security warnings and cybersecurity issues leaves many people exhausted and uninterested, and it's not their fault; most people can only hear warnings so many times before they start shutting them out.
Of course, your IT team and cybersecurity leads surely don't ignore these warnings, and hopefully act quickly on them. However, they're just people too, and that means they're also at risk of burnout. You can run a team on high alert now and then, but if they're running that way all day every day, you're going to run into trouble when they all start calling off sick every time a news release crosses their desk.
Unfortunately, as technology advances so too do the threats, so it's not like cybersecurity job is going to get easier any time soon. Instead, businesses and organizations hoping to avoid IT burnout should consider supplementing their current IT team with external experts and MSP security consultants. Not only is it a great way to beef up your cybersecurity during crises, but many providers offer valuable services not directly related to security, giving you additional flexibility when it comes to other IT projects or upgrades.
If you'd like to discuss supplementing your cybersecurity or IT team to help avoid employee burnout, or to shift your IT burden to a qualified MSP, contact TRINUS today to get yourself some stress-free IT.
Sincerely,
The TRINUS Team
trinustech.com