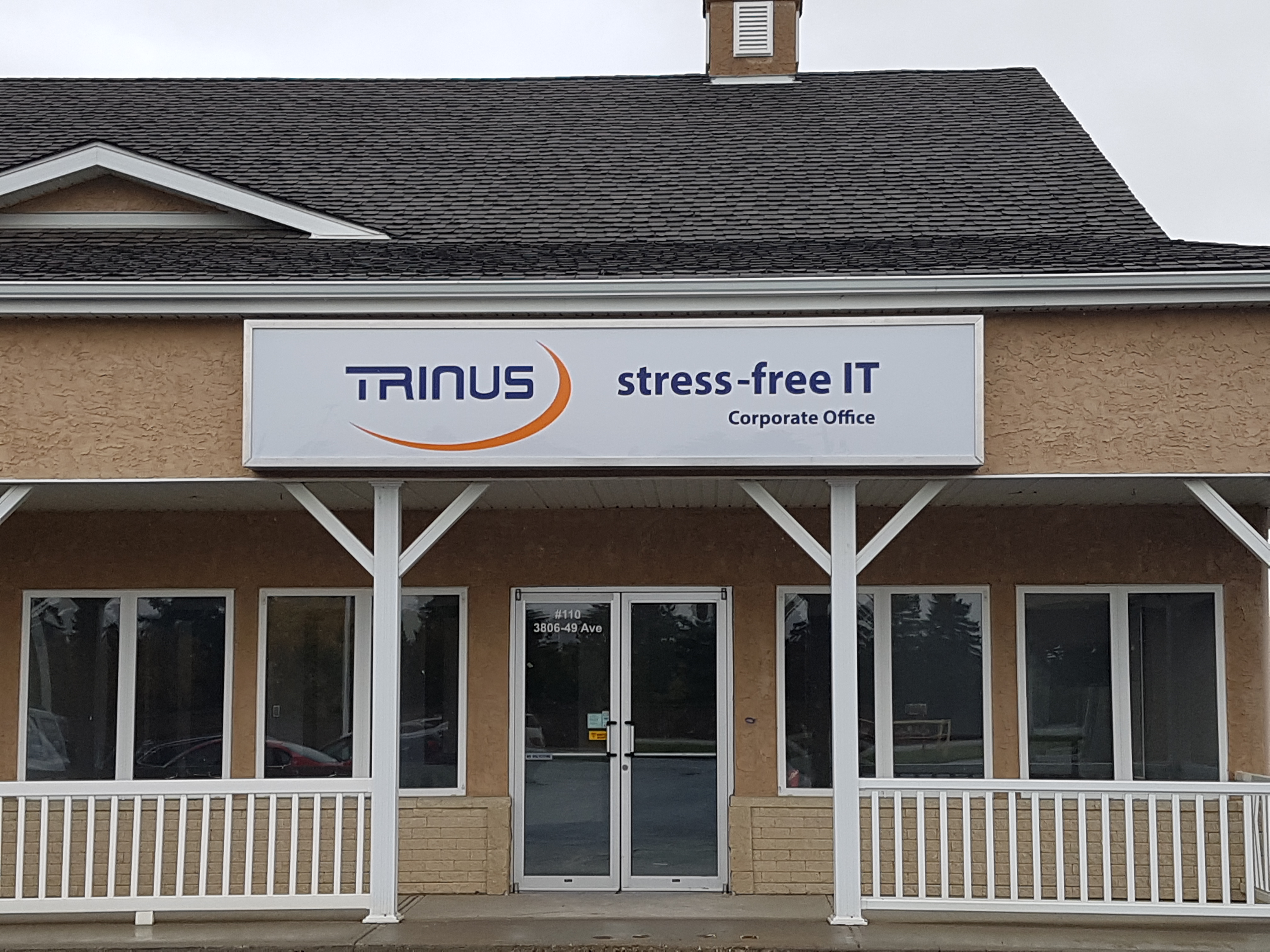 Blog /

TRINUS Takes Care of All Your IT Management Needs
At TRINUS, we're dedicated to keeping all your IT needs painless and out of mind. That's why our slogan is "stress-free IT."
Our Clients seem to agree that we offer an excellent quality of service for Cloud Management, Cyber Security, Backup & Recovery, and Managed IT Services. Their positive reviews have placed us among the Top Ten Cloud Computing Consultants in Canada, according to research-based evaluations on Clutch, a Washington, DC-based verified ratings and reviews platform, and we're thrilled that our Clients have given us a five-star rating on Clutch.
We most recently undertook a Managed IT Services project for an Albertan municipality. We provided all their computers and laptops, as well as digital-related Customer Support.
Our Client was pleased with our team's accessibility, particularly our ability to send a Technician as soon as their office needed one:
"I think they're amazing and they make sure that we're properly looked after. If they can't do it remotely, they'll have someone on site." – Municipality's IT Manager
We're often told that our IT Support alleviates time demands on a Client's end and frees up their resources for other business tasks. For example, we are responsible for the IT Support of Birdsell Grant LLP, a law firm, and received the following testimonial:
"Our firm has used TRINUS for over 20 years. The Technicians are knowledgeable, friendly and communicate in a way that makes it easy to navigate through the technical jargon, and keep our IT systems current and operational. With their proactive attitude and remote monitoring capability, we can depend on TRINUS to take care of our IT, so we can take care of our Clients."
–Kim Marshall, Office Manager, Birdsell Grant LLP
We are truly grateful to our Customers for choosing us as their IT Service Provider and giving us the opportunity to grow. None of our achievements would have been possible without them, and their unwavering support throughout the years.
We treasure our Clients for their loyalty, passion, friendship, excellent feedback, and favourable reviews they constantly bless us with.
Potential Customers should visit our profile on The Manifest, an entrepreneur's guide to Top Service Providers. A portfolio of our work is available on Visual Objects, which highlights our industry presence.
Interested in stress-free IT for your office or business? Contact us today!