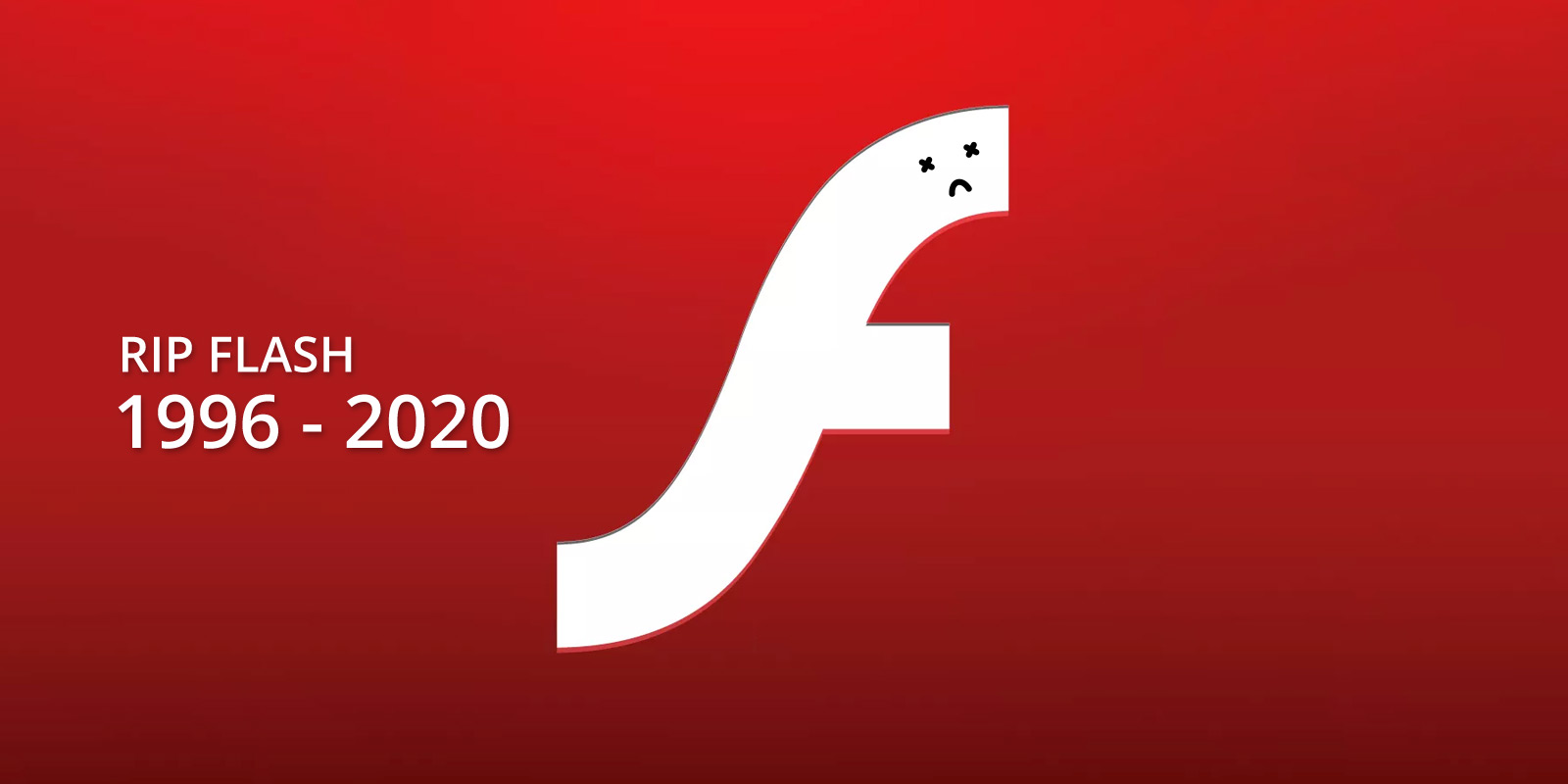 Blog /

There was a Flash… and then it was Gone! Adobe Flash Player Reaches End-Of-Life December 31, 2020
Adobe Flash has been a mainstay in the software industry for decades. Years ago, it was the de-facto standard for animations and video productions on just about every website, as it provided a uniform platform for displaying content in a web browser without worrying about fonts, graphic styles, or other utility support from the browsers. The Flash Player was an effective and self-contained system. It soon branched out into becoming a software development platform about ten years ago, and several custom applications were successfully developed and distributed using Flash.
But as cybercrime started to take off five years ago, the Flash Player became the target of many attacks and so Adobe were then forced into a constant round of updates to keep ahead of the hackers. It was a difficult task, as the core design of the Flash system was not built with Cyber Security in mind. Hardly a computer user in the western hemisphere has not been subject to regular Adobe updates to the Flash Player over the course of many years.
About three years ago, many developers of the core software systems we use today decided to stop supporting Flash as part of their systems; Microsoft, Apple, Google, and Adobe themselves were involved in the decision. Over the last years, Flash support has slowly been withdrawn from many operating systems and web browsers as it became harder to find browsers to display Flash content.
The official end is upon us. Flash support for just about every operating system and browser will be withdrawn as of December 31, 2020, meaning that any Flash content will no longer display in Windows, Apple O/S, Google Android – or Chrome, Internet Explorer, Edge, Firefox, and Safari web browsers. The first Windows update released in Jan 2021 by Microsoft will remove all Flash support.
Most application and content developers moved away from Adobe Flash some years ago, so many of us will not see any change to our computers or the web content we view – except the regular and annoying announcements that the Flash Player is being updated on your computer will disappear.
But there are a few holdout developers that continue to use Flash as the basis for their applications. It is impossible to know if you have one of these applications, except by contacting the software vendor directly. If you do have one of these rogue applications, it would be worthwhile to know if the vendor will be releasing a non-Flash version before the December 31st deadline.
If you are in the minority who rely on Flash for a critical application and no update is forthcoming in the near future, there is a work-around. The Firefox browser is not tied to one of the core operating systems and so it is possible to "lock" Firefox to prevent further updates – thus retaining Flash capability. But there are some limitations, and it needs to be done BEFORE December 31st, 2020. Here is a link to one article that describes the process by using 7 different options. Veriskope, the author of the article, even offers a fee-based solution purportedly to be effective for about three years with little or no effort on your part:
https://veriskope.com/2020/01/flash-2021-seven-valid-options-to-keep-using-your-flash-application/
If you suspect you have a Flash-based application, please feel free to read the article and contact your application vendors. If you're unsure, please contact me or your Account Manager for more information.
Before your (computing) life Flashes before your eyes…
Thanks!
Dave White
TRINUS
stress-free IT