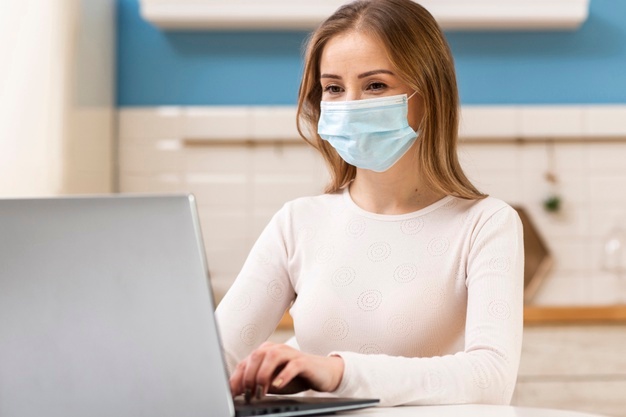 Blog /

So Now What? – Part 2: Many People Consider Work-From-Home as a Permanent Solution.
Last week, we talked about how the Work-From-Home (WFH) phenomenon that many of us were forced into due to the Pandemic, might become a new and preferred permanent option for many staff members.
While a mass exodus from our city's downtown cores (as predicted by many media outfits) might be over-stated, there's a real possibility that many people will want to explore this probability, as much of the fear has been removed from the unknown aspects of WFH.
With a focus on the management perspective, I provided three lessons TRINUS has learned about our own WFH experience:
For long-term sustainability, the home office environment is at least just as important as the used technology.
Be prepared to lose some efficiency and be tolerant of users who are frustrated with their new tech processes.
As a manager, you need to be more deliberate and proactive in communicating with your team, to ensure they feel included and that you are aware of their activities; it's the small and subtle communication that gets lost in a remote setting.
You can read the full article here.
This week, I want to continue with a few more lessons learned, and share some direct feedback I have received from my co-workers on their experiences.
Like it or not, lines between work and home start to blur for most people. It's inevitable. Work schedules start to change, a certain casualness starts to creep into work practices, and – as managers – we start to learn more about the personal lives of our staff members. This is especially true during video meetings; if you're serious about Lesson # 3, you'll want to have video meetings with WFH staff. That means you will be introduced to children and pets, peek into their home offices – complete with wall art and bookshelf contents, see some surprising dress code, and even be privy to a few personal-favourite mementos.
Case-in-point: I have a favourite coffee mug that my wife gave me years ago. Of course, I use it at home when working in my home office. But it happened to be on display during a video meeting as I drank my coffee – and it solicited a comment from a colleague. It was certainly innocent enough, but it alerted me to our tendency to form opinions and biases that are totally unintended.
So, Lesson #4 – Be prepared to be more involved in the personal lives of your co-workers – and resist the temptation to judge.
With more remote work, users have a wider variety of tech tools to communicate: Email, messaging, phone, video, and even shared documents. We've touted the Microsoft Teams environment as offering the best suite of tools for all this work. However, too many options mean that you can lose organizational control quickly; items get lost or files are misplaced very easily. The problem is compounded when each person uses their tool of preference.
For example, I'm old school, so Email tends to be my default Go-To communication. Misty is learning the finer points of Teams, so she usually chooses the Teams Chat feature. Chris prefers the phone, so he calls me on Teams. Anyone from our Tech Operations uses Chat. We have at least 4 video meetings weekly. Then, there are files on the in-house server, files in the Teams team folder(s), and some temporary working documents on my desktop. I keep a backup of private and personal documents on Microsoft OneDrive. I have 2 laptops, 2 desktops, a Tablet, and a Smartphone  – Yes, I'm confused!
So, Lesson #5 – Decide on the default communications and storage tools for all your team members – and stick to them. This is a lesson we have yet to learn at TRINUS.
What have my team members been telling me? Here is a brief summary:
– WFH is not for everyone. One wants to try it permanently, one will use a hybrid and two can't wait to get back to the standard office environment. With a few exceptions, TRINUS is going to allow our staff the option of choosing their own preferred habitat.
– After about 6 weeks, the stress of the new environment and technology of WFH had all but disappeared. It became business-as-usual and staff adapted very well to their new surroundings and methods. Thus, give people some time to adjust.
– Communications continue to be a focus for everyone. It was poor to start with but improved as we made changes and became more deliberate. A key point was to allow time for everyone to speak in turn – and listen to some of the personal anecdotes and stories. It keeps the tone light and friendly.
– And my own personal observation, the video meetings are becoming more relaxed, as staff members have more comfort with speaking and looking into a webcam. I think it is making better public speakers of us all.
Clearly, the WFH environment is not for everyone. It's much more than giving a co-worker a laptop and a wireless mouse – and then sending them home. To be successful, implementation needs to be planned, executed, and monitored; just like any other management initiative; which should be a surprise to no one.
If you would like more information about permanent Work-From-Home solutions for you or your co-workers, please contact me or your Account Manager for some stress-free WFH IT.
Thanks.
Dave White
TRINUS
stress-free IT