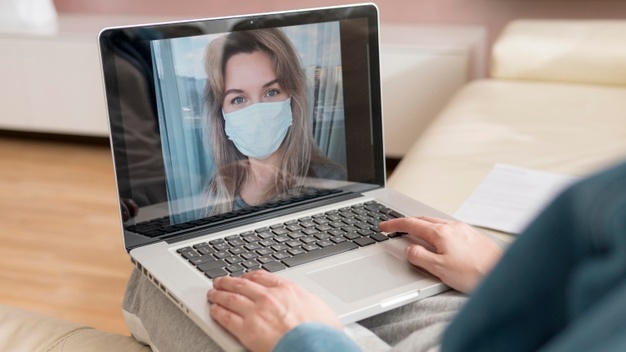 Blog /

So Now What? – Many People Consider Work-From-Home as a Permanent Solution.
In the early days of the pandemic-induced lock-down of our society, many staff members from all businesses and municipalities were forced into remote work environments. Like it or not, we were all forced to deal with unfamiliar technologies, procedures and work environments. As expected, not all of it worked as advertised. But gradually over the past 2 months, many of the kinks have been ironed-out, and while far from perfect, most staff have learned to adapt to new routines and procedures.
As restrictions are starting to ease, some people are considering a Work-From-Home environment as the preferred and permanent option. In fact, our news feeds are full of articles proclaiming the demise of downtown office cores and rise of the suburbs, as remote workers opt for less congested living quarters downtown, in favour of greener space. Office towers' value is predicted to plummet.
Whoa, not so fast!
At TRINUS, we've had most staff members working from home for several weeks. As an informal study in Business Management, we've been keeping a close eye on how this has been working, and we've received a few informal inquiries from staff about making a permanent move to work from home. Over the next few weeks, I'd like to share some of our findings and thoughts; some technical and some related to business. To start, I'll share some of the methods we've used to gather information and my personal experience in working from home.
At the start of the lock-down, I was spending most of my time in the office with my colleagues; it was more-or-less business as usual. But as the lock-down restrictions became more serious, we allowed many co-workers to migrate to a Work-From-Home (let's call it WFH) environment. I joined them, opting to come into the office twice a week for 1/2 days.
I have a great home office setup: large desk, comfy chair, all in a quiet, well-lit room. I have a dedicated fast computer and dual large-screen monitors (as expected.) However, not all staff are as fortunate and I suspect some people are struggling, as their work habitat is not as good as it could be; we received a few subtle hints about uncomfortable chairs, distracting surroundings and poor lighting.
Lesson #1: For long-term sustainability, the home office work environment is at least as important as the technology used.
Ah, the technology! I work in this industry, so I'm supposed to know how to configure the equipment to maximize speed and stability; it should be effortless. Not true! Recent enhancements to our Cyber Security protocols meant that WFH methods and procedures had to change. This added another layer of complexity, that while absolutely required, added to the frustration of performing routine tasks. For example: To access files on the office server, I had to establish a SSLVPN (encrypted) link to the office server.
Cyber Security Best Practice means we use Two-Factor Authentication, so a separate code validation is required from my phone. That makes three steps before I can access the files. However, if I want to have a meeting with a colleague – either audio, video, or both – the SSLVPN connection proved to be less-than-optimal for throughput and stability. Thus, to have a quality meeting, I needed to disconnect the SSLVPN connection. I found myself in a constant state of reconfiguration and with several intermediate steps, depending on the task I was trying to fulfill. Inevitably, I'd mess up – or the technology would – and I'd have to start over, by rebooting the computer.
Lesson #2: Be prepared to lose some efficiency and be tolerant of users who are frustrated with their new tech processes.
Staying connected to my team members proved to be harder. At first, I ignored the lack of casual interaction that was common when everyone was at the office; the impromptu drop-by chats held with one another, or the ability to walk down the hall to ask a simple tech question. But after couple of weeks, I found myself out-of-the-loop. To combat this, I scheduled purposeful team check-in meetings every Tuesday morning. The agenda is simple; "tell us what you've been doing the past week, and what you've planned for the week coming up." Each person gets to quiz the current speaker for clarifications. After a few weeks, I added two additional features to these meetings:
1. I asked a common question that each participant was to answer. The intent was to solicit feedback on how their WFH experience was from a variety of angles, i.e.: "Are you receiving enough communication with the rest of TRINUS staff? If not, what would improve it?"
2. I had each person provide a summary of their week's planned activities. The intent was to have them focus on priority tasks and help them self-plan their week.
Lesson #3: As a Manager, you need to be more deliberate and proactive in communicating with your team, to ensure they feel included and that you are aware of their activities; it's the small and subtle communication that gets lost in a remote setting.
Next week, I will share some of the results from the weekly questions; the results may surprise you. In the meantime, please contact me or your Account Manager, if you would like more information on sustaining a stress-free Work-From-Home environment.
Thanks.
Dave White
TRINUS
stress-free IT