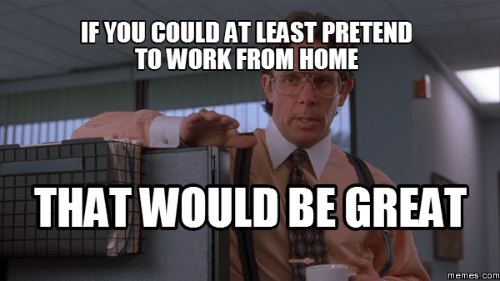 Blog /

No Place Like (Working From) Home Video Series – Part 6: Balance Work From Home And Office Logistics
The dishes are looking at me dirty again! When working from home, the lines between work and personal life can become blurred. Last night's dishes are stacked in the sink and after a few side glances, you give in to the urge and wash them quickly. As you settle back down to work, the washing machine belts out its chime of completion and you are up again to switch the load to the dryer. There are plenty of inevitable distractions at home and learning to separate them from your work is much more important now, than it has ever been before!
In the video below, one of TRINUS Technologies' Account Managers, Damin Massicotte, tells us that preparing a detailed plan to keep you on track and efficient with your work, is just one of many great tips on how to balance work life and personal life. Although TRINUS can't wash your dirty dishes, we can certainly help you set up your Home Office and introduce you to Microsoft's new collaboration tools, which will increase your Work-From-Home efficiency. Please contact us to learn more about this. In the meantime, enjoy Damin's didactic video!
Thanks!
Misty Jespersen
Business Consultant
TRINUS
stress-free IT