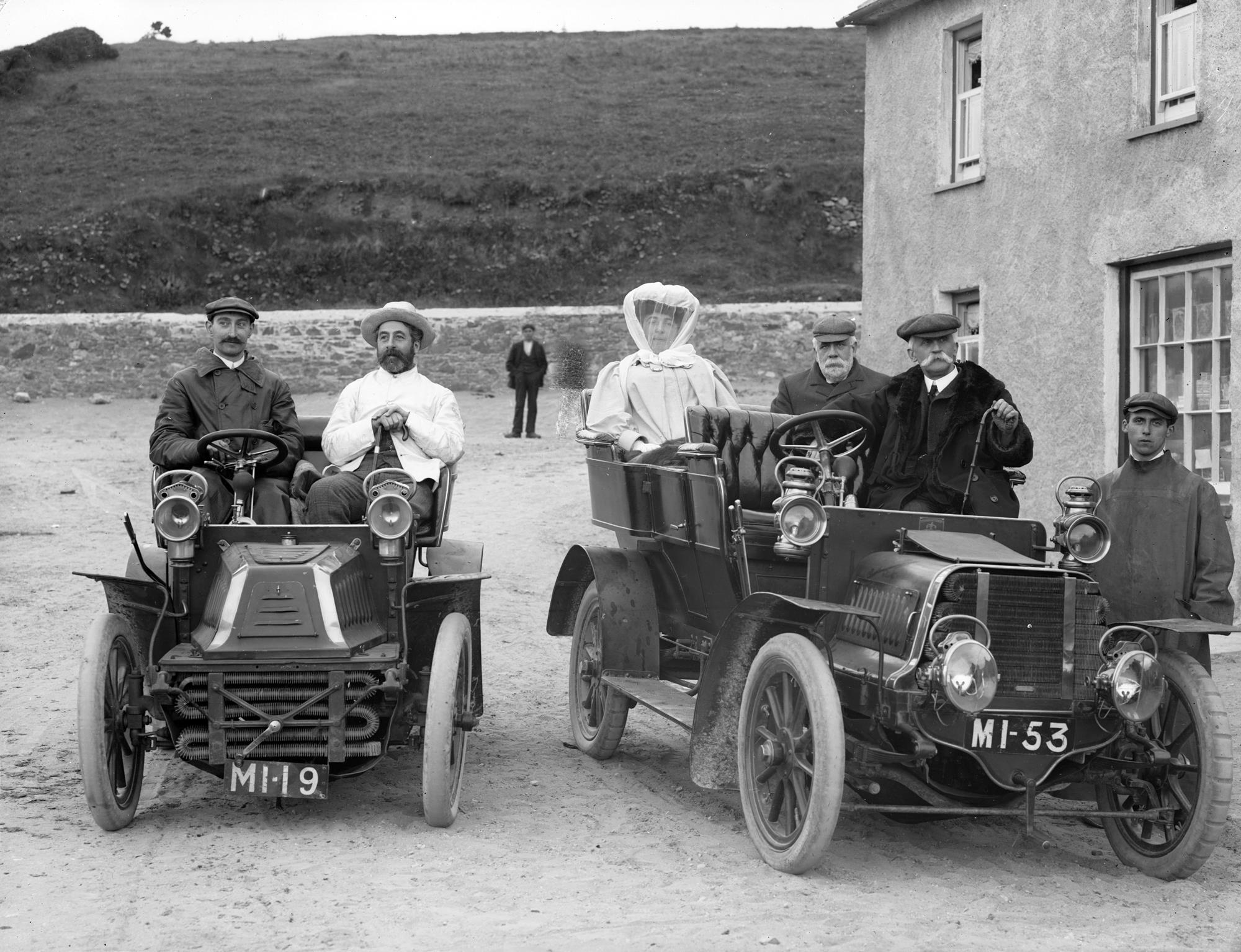 Nice Cars!
Manufacturer's Extended Warranty is Worth the Extra Cost
---
Much to my wife's chagrin, I do like to drive nice vehicles. Her encouragement to drive more sensible cars falls on deaf ears. I am currently in my English phase, which usually means more cost and more difficult repairs. However, even though I have a strong background in automotive mechanics, I always insist on a comprehensive manufacturer's extended warranty. Many times, I have relied on the warranty to handle complex repairs – all at no additional cost to me.
We saw a familiar tale-of-woe unfold late last week with one of our Clients. They are a small outfit with 2 servers and less than 10 workstations. The main server warranty expired at the end of 2016 – the server was about 5 years old. We recommended a replacement in early 2017, but due to a variety of factors, the Client chose to delay the purchase until 2018. We were not able to obtain a warranty extension from the Manufacturer, as the server was end-of-life – and no longer supported.
Late last week, we were alerted that one of the hard drives in the main server had failed.  It meant the system did not have any redundancy.  Any other hard drive error would cause the system to crash. The Manufacturer no longer had replacement drives for this model, but we eventually located a replacement hard drive from another Manufacturer. We installed it after hours for the Client, but soon after it failed again.  The problem turned out to be deeper inside the server.  It was now obvious the server was not worth repairing – and so we provided a quote for a replacement.
Unfortunately, this was an un-budgeted expense for the Client, which placed them in an awkward position.  As a Plan B work-around, we agreed to loan them a temporary server until their new budget year starts. Hopefully in Q1 2018, we can install a new server. By the time the new server is installed, the Client will have spent thousands of dollars in additional parts and services to keep their systems operating; to say nothing of the lost time and productivity of their staff. It's been a very stressful week for the Client.
So the lesson learned is that the Manufacturer's hardware warranty – while an additional cost at the time of purchase – can save thousands of dollars in repair costs and lost time. There are many types of warranties to choose from, but we usually recommend a Next Business Day Onsitehardware warranty – for the effective life of the equipment (5 years.)  With this warranty, theManufacturer is obligated to have a qualified Technician onsite the next business day to install the required replacement parts.  For Clients outside major metropolitan centers, the practical timeframe is closer to 2 days, but it's still very effective.
This type of warranty also allows us to contact the Manufacturer on the Client's behalf to troubleshoot and diagnose significant issues. The ability to call for advanced Technical Support has saved many Clients from a server crash.
The most impressive instance of Extended Warranty Service we've ever seen was a situation from several years ago.  It was 3:00AM on a weekend and we had a Technician onsite for a critical repair. He determined that a server part needed to be replaced. By 7:00AM, the Manufacturer'sTechnician was onsite with the replacement parts; he had driven about 200Kms to get there.  Now that's outstanding service!
While servers are the most complex and critical part of any modern network, other components can benefit from extended warranties: firewalls, network switches, laptops, and critical workstations to name a few.
Please contact me or your Account Manager at TRINUS if you'd like to learn more about how extended warranties can help provide stress-free IT.
I hear the 2018 new car models have been introduced.  It might be time to visit the dealership.  There's nothing like the smell of a new car …