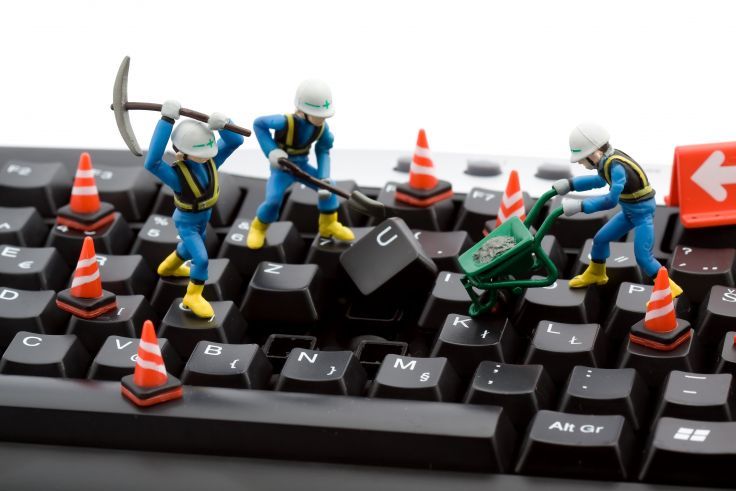 Blog /

Municipal IT Budget Planning – Part 7: Municipality Workstations and Laptops
This is part 7 of a 9-part series that will look at selected areas of interest to Municipalities, pertaining to IT Budget Planning.  Please contact me if you would like copies of other articles. 
The topic of Workstations and Laptops for Municipal Budget Planning should be straight-forward, and for the most, it is.  But there are a few wrinkles that need to be considered, when making them go the distance of 5 years.  For our purposes, we're going to use the term Workstation to mean a Desktop Computer; be it desktop, tower or compact-case design.  (Purists will know that the term Workstation means a high-end computer designed specifically for performance work such as CAD, Engineering, or Graphics design – but not for us.)
The problem is that many people are familiar with workstations and laptops because they've been a mainstay of home computing for more than a decade.  Most people buy their Technology at retail outlets or online stores, where products are Consumer-oriented.  But Consumer Products rarely run "24-7" and only see low-to-moderate loads, when they are used.  That means products are "Consumer-Grade", in that they don't have robust chassis and internal components, nor do they have the latest Technology from the Manufacturers.  In fact, Consumer Computer Products are often from end-of-run production lines that use left-over parts to cobble together a working machine. Manufacturers and Retailers know these computers don't need to last more than a year or two.
And they don't.  Placed in a business environment, they rarely last more than 18 months before they start having problems.  By then, the Manufacturer's warranty has long-expired and the chances of repair parts being available are low – never mind the cost and delay of getting it fixed.  They get shipped off to a central depot for repair, and if they come back, it's several weeks later.
Of course, this is intolerable for a unit used in a business environment.  Most municipalities don't have a ready inventory of spare computers to replace a defective unit under repair – and even if they do, transferring locally-saved files and configurations can be impossible, if the primary unit has crashed.  It doesn't take long for delays and costs to mount up just getting a working unit back in front of a User.  So much for saving a few dollars on a bargain consumer unit.
To make it past the 5-year lifespan finish-line, the unit needs to be a robust business-class unit in the upper-middle range of the performance spectrum and have a 5-year Manufacturer's onsite Next Business Day (NBD) hardware warranty.  That means a Manufacturer's authorized Repair Tech will be onsite the next day (sometimes 2), with enough parts to repair the unit while onsite.
If it's a laptop, then it should also have Accidental Damage Protection added onto the warranty.  That means that if it's dropped or damaged due to a (latte) spill, the warranty still covers the repair cost.  Laptops can also have extended protection against battery failure (the most common problem.)  There is also the Keep your Drive warranty option, which is especially useful for laptops.  It means that if the hard drive needs to be replaced (the second-most common problem), you get to keep the old drive.  This is important to ensure potentially-sensitive hard drive data doesn't get into the wrong hands; even though your files may be stored on the server, many Users keep local copies of them on their laptop.
Notice we've been spending most of our time exploring longevity, robustness, and warranties – not a single word about the Technology itself.  That's because you need to think of workstations and laptops as Business Assets – and treat them accordingly; the Technology is far less important, especially for budgets.
About the Technology, the current industry trends are:
Processor: Minimum 8th generation I5 (I7 preferred); speed is unimportant.
RAM: 16GB is now the new standard
Storage: 250GB (500GB preferred) Solid State Drive (SSD)
Video: Enough to support 2 monitors at Full High Definition (FHD) (support for 3 preferred)
Operating System: Windows 10 Professional
Laptop Screen: Should have a LED back-lit screen with FHD resolution or better (1920 x 1080 pixels)
Workstation case: Can be any style that fits the User's desk space.  The new Tiny-style computers are popular, as they are very compact, but they usually don't have an optical (DVD) drive. 
Notice the underlined SSD.  SSDs are replacing old-style mechanical drives; they are up to 10 times faster (sometime more), and immune to vibration, drops, or shocks. They are ideal for both laptops and workstations.
While we're at it, let's talk accessories:
Monitors: Minimum 23–inch wide–screen.  Many Users now opt for dual monitors
Keyboard and Mouse: Most new computers come with them, but some Users prefer wireless or ergonomic designs. 
Power Bar: A GOOD unit (not Walmart) with multiple outlets designed for wall-warts. Some installations require a small UPS that has a battery to keep the computer running, if the power fluctuates.
Docking Station: Used to allow laptops to be quickly converted to "desktop" use, with an external keyboard, monitor(s), and mouse.
Mandatory Software: Anti-virus, Office 365, Adobe Acrobat
While on the topic of monitors and power bars, the tendency is to re-use old units – as they seem to be working OK.  I think this is a mistake.  Many "old" monitors have poor resolution and the pixel brightness, colour depth, and definition fades over time.  So while it works, the image  is poor and it leads to eye-strain and User-fatigue (a real and measurable parameter), which reduces productivity.  The cost of a good monitor is $400 – and spread over 5 years, the savings of re-using an old one is more than offset in poor User satisfaction and reduced productivity.
A new computer sitting on a User's desk is of no value, unless it's properly configured to work on your network.  There is a significant amount of work to get the software installed, updated, and the network settings configured to have the user's Email, applications, favourites, printers, documents, and permissions set correctly.  Configuration can take 2 or 3 hours per unit.  So, unless you have an in-house Tech, or an all-inclusive support agreement with your Provider, there are going to be labour costs.
Finally, we need to think about Support over the life of the unit.  The industry trend is towards Managed IT Services; whereby a Tech or Supplier is committed to maintaining the unit over it's life – no matter what.  We won't get into the details or benefits, but we will include an operational allowance for managing each of our workstations and laptops in the example.
Here is our Budget scenario *:
New System – or one that's 5 or MORE years old and due to be replaced (Little Idea #2 **)
IT Systems comprised of:

1 x Physical HOST server with 4 Virtual (VM) servers

(Domain Controller, File Server, Exchange Email, & Applications)
Finance Application uses Microsoft SQL Server database

4 Network Devices (Firewall, Switch & 2 x Wi-Fi Access Points)
15 Workstations & 10 Laptops

35 Users or User Accounts
Budget Plan: 12 months
This time we've split the Workstations and Laptops up:
Capital Cost
15 Workstations ($1,500 x 12): $18,000
10 Laptops ($2,250 x 10 units): $22,500
10 Laptop Docking Stations ($350 x 10 units): $3,500
10 Laptop Wireless Keyboard-Mouse Combos ($70 x 10 units): $700
50 Monitors – Dual monitors for each ($400 x 50 units): $20,000
25 Power Bars ($75 x 25 units): $1,875
Installation Services ($450 x 25 units): $11,250
Sub-total Capital Costs: $77,825
Operating Costs:
Anti-Virus Subscription Services (25 units x $4/month x 12): $1,200
Office 365 Subscription (25 units x $15/month x 12): $4,500
Adobe Acrobat Subscription (25 units x $325/year): $8,125
Managed Services (25 units x $50/month x 12):$15,000
Sub-total Operating Costs: $28,825
Total Budget: $106,650 + 10% contingency = $117,315 -> $118,000
This is a sizable investment!  Of course, most municipalities do not perform a wholesale change-out of all of their workstations and laptops at one time; opting for about 20% new units per year – in a 5-year rotation schedule.  However, while that reduces the Capital cost, the Operational costs will remain approximately the same – as Subscriptions and Managed Service Maintenance are required for all units.
Notice also that the industry trend is towards a Subscription Model for software – rather than an outright purchase.  It reduces capital outlay and keeps all Users on the same – and most up-to-date – version of the application.  Our example does not include other software, such as Financial, GIS, Facility Booking, or Public Works' applications.
Next week, we'll explore Software Subscriptions in more detail.  Until then, please contact me or your Account Manager, if you would like some personalized help with some stress-free Workstation and Laptop Budgeting.
Thanks!
Dave White 
TRINUS
stress-free IT
trinustech.com
* – Full Disclosure: We're going to use Services and prices for TRINUS-supplied Systems and Services.  Other Provider costs and equipment may vary.
** – Little Ideas – along with the BIG IDEA – were presented and defined in Part 1 of this series.