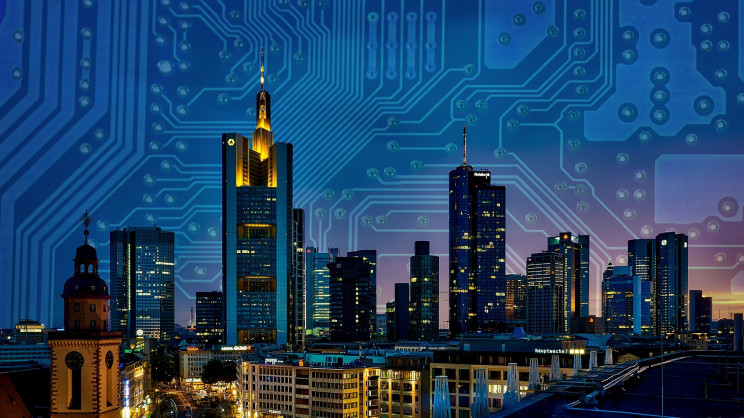 Blog /

More SMART Cities: A Look at SMART City Technologies Displayed at CES – Part 2
Last week, I focused on the technology aspect of the SMART City: the various devices & services we can expect to see in municipalities very soon – SMART street lights, traffic lights, road signs, along with autonomous street sweepers and lawn mowers, are coming to a municipality near you.
But there are challenges unrelated to technology, that are equally important to consider in the future SMART City. These were discussed during CES forums and it's worth sharing some ideas:
Taxation: While not directly related to SMART Cities, the rise of Electric Vehicles (EVs) will be a significant disrupter to our taxation system. The former US Secretary of Transportation stated that the current road system and all its infrastructure was built using fuel-tax dollars. While it might be an over-simplification, it is fair to say that a large portion of federal and provincial gas tax flows back into municipalities, to build and maintain the road system. So far, electricity used to charge EVs is not subject to additional taxes specific to vehicle use. The reason is two-fold: Various levels of government encourage the adoption of EVs, and so refrain from adding the gas-tax equivalent at charging stations. Secondly, home charging stations make it difficult to segregate power used for home consumption from vehicle charging power. As EVs become ubiquitous, the traditional fuel tax base will erode, which will leave municipalities struggling to find funds to maintain roads.
One proposed solution is a direct consumption tax, whereby users pay per driven km. A tamper-proof GPS device can be mandated in each new EV and driving statistics would be automatically forwarded to a taxation system, to record and charge consumers. This means the municipality will be an active partner in data collection and processing, requiring new infrastructure. This type of system also leads to significant Privacy concerns for individuals. Of course, refinements could lead to surcharges for large or specialty vehicles, driving on expressways, or driving during peak hours. Every road would become a toll-road.
Another proposal is to regulate the use of home charging stations, by adapting SMART devices that will differentiate and track electricity used for home consumption vs. vehicle charging. But this also poses Privacy and implementation concerns. Resident self-generated power will also bypass this system.
Infrastructure: AVs (Autonomous self-driving Vehicles) were the technology rage at CES. Every manufacturer had something to show, including Sony. There are inherent safety problems with AVs, when mixed with standard vehicles and pedestrians; at least one pedestrian death has been reported due to an AV malfunction. There is a call for AV-only roadways – or at least dedicated AV lanes. AVs also function better when processing data from surrounding terrain and infrastructure; SMART traffic lights could signal AVs to slow down or stop more reliably than internal sensors, such as LIDAR (Laser Range Detection.) All of this imposes a requirement for more sophisticated infrastructure from the municipality, including ubiquitous 5G to allow AVs to communicate.
While the talk centred around EVs and AVs, it's not hard to see that other areas of infrastructure will need to be addressed. For example, most homes in Canada are heated by natural gas. But higher levels of government want to phase-out fossil fuels completely. Electric heating deployed in most households will place severe demands on the electrical grid – all the way to the power-feed into each house. Many houses will need to be re-cabled and the unused gas lines will need to be removed. This could be a shared responsibility between the home owner, the utility provider and the municipality. It is a huge – and expensive – undertaking.
Congestion: How we obtain and consume products is undergoing significant change. Retail brick-and-mortar stores are struggling, as online vendors provide an ever-widening range of products and services, while offering at-home shopping convenience, competitive pricing and free delivery. Conventional wisdom assumes this results in a smaller carbon footprint for most consumers; you don't have to drive to a store to obtain a few simple items, when they can be provided by a single driver making multiple deliveries in your area. It should also result in less traffic congestion.
But the reality is turning out to be somewhat different. With online shopping being extremely easy, most consumers tend to place several orders from a variety of outlets, which results in multiple deliveries and increased traffic. This trend is expected to escalate, as online shopping becomes commonplace. Parallel to this, online vendors are trying to reduce costs and streamline operations, by enhancing their delivery logistics. They are expected to be early adopters of AVs and some are experimenting with air-drone delivery.
There were discussions around how to reduce delivery traffic congestion. One suggestion was a municipal-sponsored package and delivery aggregation facility. Built on the post-office model, all packages destined for municipal residents would be forwarded to a facility for sorting and storage, located on the outskirts of the municipality. On a predetermined schedule, all packages for a residential area would be delivered by a single vehicle – perhaps once a day. Rush, special or over-sized deliveries would be surcharged.
And who will be responsible for regulating and enforcing air-drone activity, especially ones that fly at low altitude and change direction quickly? Will new skills and powers be required for bylaw enforcement officers?
Cyber Security: Any implementation of SMART City technology will require enhanced vigilance and countermeasures, to guard against Cyber Attacks. The current crop of SMART devices has rudimentary Cyber Security features and hacking IoT devices is the next big opportunity for cyber criminals. Good technical management of SMART devices is only one part of an overall program. Disaster Recovery plans for many municipalities will have to be expanded and updated to cover the disruption of new services. All municipal employees will need to learn new skills in cyber countermeasures. Municipal Insurance will have to be updated.
This is a small portion of the non-technical challenges that SMART City implementations will face. One thing is clear: while the end results will be exciting and offer significant improvements for residents, it will require careful thought, planning and execution to get it right.
But most (Alberta) municipalities have a good track record of implementing changes with excellence. The future is bright!
Thanks!
Dave White
TRINUS
stress-free IT