Interrupted vacation? TRINUS Cloud extends the office beyond your office walls.

Job at risk? TRINUS Cyber-Security keeps your files safe.

Guilt trip? TRINUS Managed IT simplifies budget woes.

Backup & Disaster Recovery
Back up against the wall? TRINUS has your backup.

Keepsakes kept safe? TRINUS keeps your family safely together.
Terri Wiebe, Treasurer Town of High Prairie
Just as many who work in smaller organizations, IT is just one part of my job.  While I have a lot of computer knowledge, nowadays it is more and more difficult to keep pace with the constantly changing field of IT. I contracted TRINUS for more than one of my employers since 2004, and having them take care of IT, took a load off my plate… and those employers kept TRINUS on contract even after I left.
Dorothy Gwynn, IT Coordinator Starland County
I started to think about [stress-free IT] a bit more and came to the realization that your company does help make IT very stress-free. Knowing that you are there to help us when things don't work and helping us to keep up with new technology that we would never even know about is very comforting. I would say that our system runs great 95% of the time. The other 5% when things go wrong is not as stressful as it could be, because I know that your support team has my back.
Doug Burke, IT Manager Lethbridge County
I have been recently thinking about how I can get my position as a Manager to be "stress-free IT." I will need your assistance to get us updated. I believe the [TRINUS] "stress-free IT" is the perfect theme!
Dennis Magnusson, Executive Director Homeland Housing
TRINUS has provided a very comprehensive and supportive service, as our organization has doubled in size during the past three years. This includes developing an IT plan that provides a clear path forward in our efforts to enhance and standardize these services.
Laurie Jackson, Director of Planning and Information Services Saddle Hills County
We have been receiving excellent advice and support during that time [since 1997] and feel that those services are critical to maintaining the integrity of our computer network.  We look forward to the continued positive relationship in the future.
Gerard Duffy, Manager Roseridge Waste Management Services Commission
I am extremely happy that we switched IT Service provider to TRINUS. Thank you for your support!
Wanda Duplessie, IT Director Lac Ste. Anne County
I cannot tell you how pleased I am to have the opportunity to continue working with all of you at TRINUS. The confidence I have in TRINUS is second-to-none and I am so pleased that we can continue with the great working relationship that I have grown to depend on.
Kim Marshall, Office Manager Birdsell Grant Gardner
Our firm has used TRINUS for over 20 years. The technicians are knowledgeable, friendly and communicate in a way that makes it easy to navigate through the technical jargon and keep our IT systems current and operational. With their proactive attitude and remote monitoring capability, we can depend on TRINUS to take care of our IT, so we can take care of our clients.
Ziad Sheena, Managing Partner, Birdsell Grant Gardner
I know we have mentioned it in the past, but we really cannot express how grateful we are to have Bindu
[Kumar, IT Manager] in our corner.  He has done so much for us over the years, and is always available to
support us (including just a few minutes ago).  We greatly appreciate his dedication to keeping our firm
going, and most importantly, his unyielding patience.
Blog / Network Segregation - by Your Friendly Neighbourhood Cyberman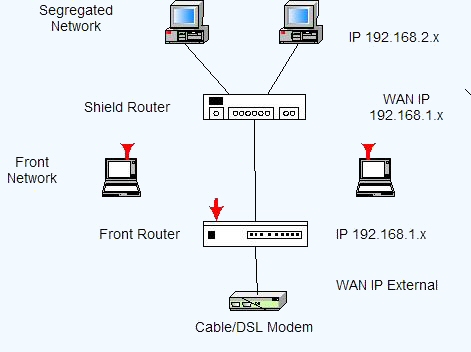 Something that gets thrown around IT circles a bit is the concept of "Network Segregation." From a Security standpoint, this idea is great; however from an administrative perspective, it does make the design of things more complicated.
February 22, 2018
Blog / Team TRINUS at "Coldest Night of the Year" Walk-a-thon - Saturday February 24, 2018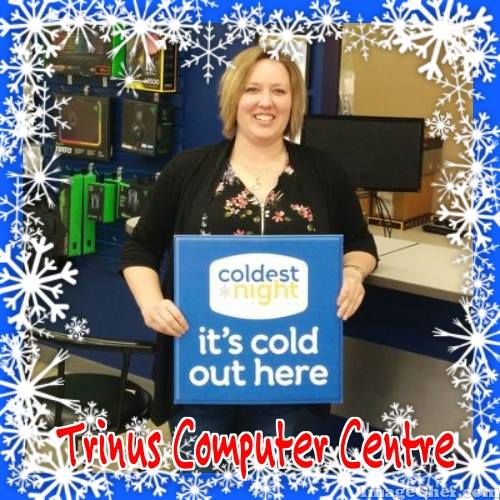 You can join Linda & Team TRINUS, by signing-up to walk, volunteer, or donate and show your love to the hungry, homeless and hurting of Spruce Grove, Stony Plain and Parkland County!
February 22, 2018
View older posts
/Partners /Systems /Certifications
TRINUS is proud to partner with Industry Leaders for both hardware and software who reflect our values of reliability, professionalism and Client-focused service.