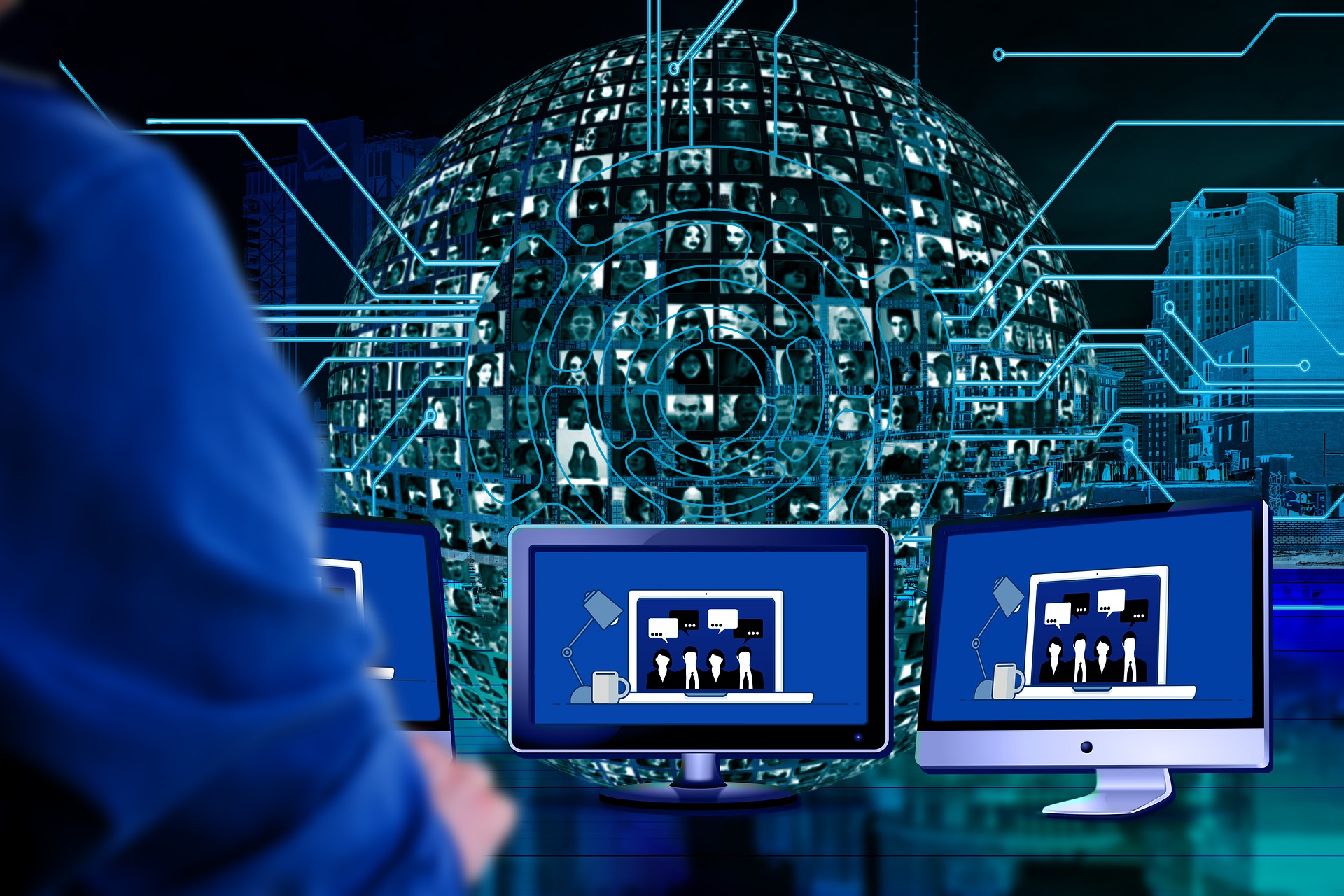 Blog /

Where Have All the Trade Shows Gone? – Pundits Declare that In-Person Conferences are a Thing of the Past…
By now, one of my colleagues and I should be in Las Vegas attending the Consumer Electronics Show (CES.) It is a week-long display of all things tech by thousands of vendors and attended by hundreds of thousands of industry experts and workers from around the world. It's always billed as the largest Trade Show in the world and it takes a full week to see the entire event.
By way of confession, it's also a time to visit some favourite restaurants and watch the NFL football playoffs. But there's work to do; we use the show to look at new products, attend industry-specific education seminars, interact with like-minded business owners from a wide variety of regions, and pick-up on new technology trends that most of our clients will not see for several years. Each year we come back filled with enthusiasm for new technology directions that we share with you and our work colleagues in a series of BLOG articles.
Not this year. Like most onsite events, CES has been cancelled due to Pandemic restrictions. There is the usual smattering of virtual sessions and announcements, but I don't think people are paying attention.
I've read and watched multiple industry experts who've announced the demise of in-person Conferences and Trade Shows, in favour of virtual conference sessions – no matter what our return to normal may look like, once the COVID-19 vaccine takes hold. The reasons are obvious; greater efficiency, less expense, less time away from work, and fewer crowded airports to deal with.
But I think it's premature – perhaps even simplistic – to write-off in-person conferences as outmoded and inefficient events.
Like most of you, I've attended many virtual sessions and webinars in the past 9 months, as organizers scrambled to replace cancelled in-person events. We've even presented at some of them. I want to share a few observations and how technology can help with simple habits to maximize your virtual experience.
In the spring of 2020, most virtual conferences were a flop; attendance was poor, the technology often failed, and presenters were obviously uncomfortable in strange surroundings with poor lighting and distracting backgrounds. Many of these problems were overcome by the fall. These later sessions – if staged right – did an excellent job of educating viewers on the relevant topic.
But education is only a part of the conference experience. Social interaction – especially with your peers from different organizations and regions – is a vital component to provide context to industry trends and share Best Practices. Another element is one-on-one interactions with industry experts in relaxed and informal settings. Meals, entertainment, and new surroundings form part of the in-person experience.
An essential element of the in-person conference is putting attendees in a receptive and focused frame of mind to absorb key industry messages and form opinions on how these could impact their organizations.
That's the true take-away of a conference that's difficult to duplicate in a virtual setting – and why past in-person conferences have been successful. Think of conferences as industry–specific Retreats.
With that mindset, there are several steps you can take to improve your virtual experience right now – most of them simple and low tech.
Here are some ideas:
– If the scheduled event is 1/2 day or longer, book the WHOLE day off from regular duties. Booking the day off means little or NO interaction with usual operational issues or duties.
– If Pandemic restrictions allow, invite key work-colleagues to attend with you in a common venue (i.e.: a boardroom or meeting room.) This will promote discussion on how education sessions impact your organization.
– If you are forced to isolate out-of-the office, choose a room at home that is NOT your home office environment.
– Whether in the office or at home, use a big-screen TV with good audio capability. This will enhance any multimedia embedded in the presentation and make the presenter more life-like.
– Enhance the environment by ensuring comfortable chairs are used and adjust the lighting so the focus is on the presenter.
– Treat yourself and your colleagues to snacks, special meals, and favourite drinks that will all help to put you in a receptive frame of mind (go easy on alcohol; focused – not fuzzy – is the desired frame of mind.)
– Take limited notes – just enough to capture the essential concepts of the session. You need to focus more on the presenter, as picking up the subtle body language and emotional cues is more difficult in a virtual session. With most virtual conferences, you can always go back and re-watch a session for more detail.
– Most sessions have a separate moderator who handles the Q&A chat sessions. Take time to ask a question or two and stick around for a few minutes after the formal presentation to see what other people ask.
– Avoid virtual cafes, beer gardens, and other social events, unless you have a specific product or service need. Instead, use break times to hold a debrief session with your colleagues to discuss the essential points of a presentation and how they impact your organization. At TRINUS, we found this to be extremely valuable as it allows us to brainstorm in a relaxed environment.
– And THE most important point: Turn your Smartphone OFF – not just silence it.  It is essential that you remove the temptation to look at work-related issues.
Industry Marketing Gurus are forecasting that combination events may be the way forward, when we return to normal – some in-person activities, some virtual sessions, and much more attention to professional virtual presentations, designed to engage and hold audiences' attention. Could 3D headsets be that far behind?
In the meantime, grab a bag of chips, your pop of preference, and the TV remote. It's Conference time!
Dave White
TRINUS
stress-free IT