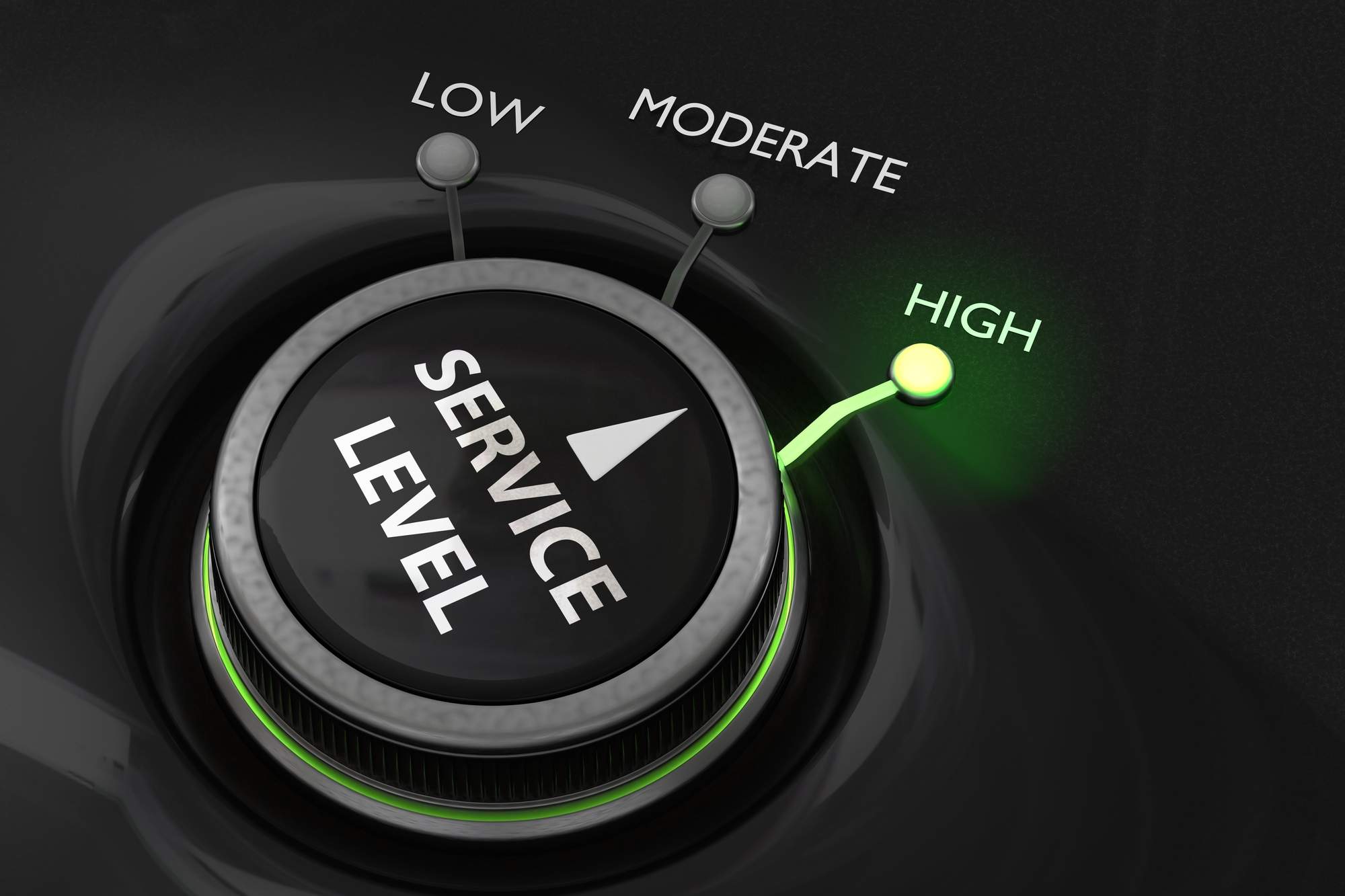 Blog /

What's in Your Service Level Agreements?
Here are three key points service level agreements should cover.
Service level agreements, also known as SLAs, are the legal backbone of most software applications (primarily enterprise-level) and IT companies. They spell out the specific terms of a service being provided. However, no two SLAs are the same, and will likely vary considerably depending on the industry your business works in and its technical requirements. That's why it's important to read any agreement for IT services you're being offered. However, there are three areas of concern that every business owner should make sure they understand before signing on the dotted line.
Cybersecurity
Support options and response times
Escape clause
Cybersecurity
Access to professional grade cybersecurity is easily of the most prominent reasons businesses turn to MSPs, and who can blame them? Cyberattacks and other breaches, particularly ransomware, have been on the rise for years and show no signs of abating. Indeed, ransomware has been responsible for most of the high-profile breaches you hear about in the news. The problem's so pronounced we even have our own newsletter on the topic.
However, it's crucial for your own business and incident response plans that you understand the precise terms of what services are included in your IT package. Most MSPs (managed service providers) these days offer a range of cybersecurity services depending on how much protection you need and available budget, including us, so it shouldn't be hard to find the level of protection you need. That doesn't mean you shouldn't scrutinize any agreements your being asked to sign. As we mentioned, cybersecurity is often the main reason businesses look for IT services, so make sure you understand exactly what you're getting and what your responsibilities are.
Support Options and Response Times
Beyond security, having access to expert technical skills is another main reason for businesses to find an IT partner. Obviously everyone wants to minimize bugs and glitches, but some are almost always going to crop up. Unfortunately, while you may be the world's foremost expert in your particular field, those skills aren't going to help when technical problems start getting in the way of your livelihood. That's why it's important to evaluate your provider's support options and incident response times. Most will have multiple levels depending on the severity of a given crisis, and this is the key point; make sure you understand what you can expect in terms of support for both small and large problems. Although unusual and rare, it's possible a given MSPs standards for responding to tickets may not meet your minimum requirements or even legal obligations in the case of health or other sensitive areas.
Escape Clause
A good IT provider should be confident in their services and abilities to meet their own SLA terms, so make sure any SLAs you agree to have a valid escape clause and that you understand its terms. There are more than a few disreputable IT providers out there, and while we're not going to name names, the point is that you don't want to be locked into a contract with substandard provider and have no recourse. It's not a bad thing for IT companies to want to have a long-term relationship with clients, but you should be wary of any provider more interested in locking you down as subscriber than in providing you the services you're paying for.
If you're looking for an IT provider for your municipality, health clinic, or industrial project, contact the IT experts at TRINUS. We'll be happy to talk you through one of our own SLAs so you can be sure you really are getting stress-free IT.
Sincerely,
The TRINUS Team.
trinustech.com