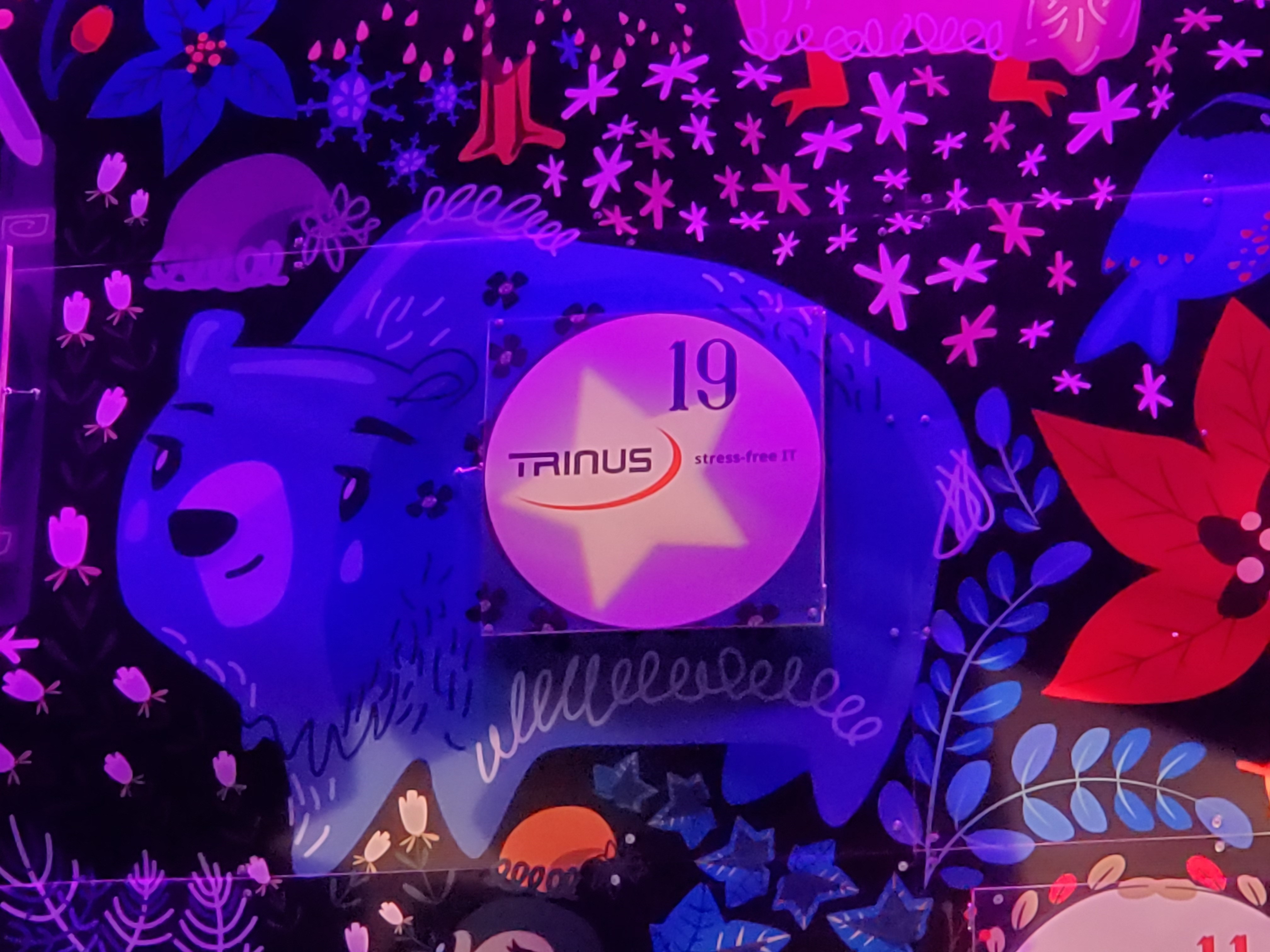 Blog /

Time to Give Back: TRINUS Sponsors Make-A-Wish Calendar of Wishes in Edmonton – December 19th
We're going to take a break from the usual Tech Update articles for the rest of December; it's time to get in the Christmas spirit and tell you a bit more about TRINUS and the people who work here. But before we start, do you remember that Windows 7 is going End-of-Life January 14, 2020??
If you have been following our Weekly Tech Updates for some time, you'll know that we have a soft spot in our hearts for Make-A-Wish Northern Alberta. It all started late last year when we were contacted by the Make-A-Wish Foundation of Northern Alberta. They had a young fellow – Logan – who was undergoing treatment for cancer. His Wish was for a gaming computer par-excellence. As we have several avid Gamers working at TRINUS, and of course, some hard-core Techs, we were very excited to take this project on. You can read all about it in a BLOG article we wrote, describing Logan's visit to our offices and actually helping to build his own dream computer alongside our Director of Operations – Kevin. There's also a video link in the article.
We've been following Logan's progress through regular reports and contact with his mom Lisa. It's with great pleasure that we can report that Logan is very near the end of his treatment and he is doing very well. He's also spending a lot of time on the gaming computer.
With such a positive and uplifting experience for TRINUS, we've been keeping in touch with Make-A-Wish for other opportunities. While there's been no recent requests for a Gaming Computer Wish, we were told of a fund-raiser that Make-A-Wish do every year. It's a GIANT Advent Calendar of Wishes, located at Abbey Glen Park, Jasper Ave, downtown Edmonton. For each day in December, a sponsored door opens on the calendar, revealing something special. TRINUS will be sponsoring the December 19th door, featuring Logan and his Wish.
We're excited to be part of this new event for TRINUS, and we'll be onsite with Hot Chocolate and special TRINUS cookies at NOON on December 19th. If you'd like to join us, here are the details:
When? Thursday, December 19th – Noon to 1:00 pm
Outdoor: Abbey Glen Park – 10107-10147 Jasper Avenue, Edmonton
Indoor: Scaled-down Calendar at Commerce Place – Jasper Avenue and 102 Street
Make-A-Wish have Advent calendars at both locations – the larger one being outdoors – and that's where we'll be (weather permitting). Here's a short video we made about it.
We would be honoured if TRINUS Clients and Supporters could come out to mark this occasion. If you can't, please follow our Facebook page, as we'll be posting live updates during the event.
We hope to see you there!
Thanks!
Dave White
TRINUS
stress-free IT