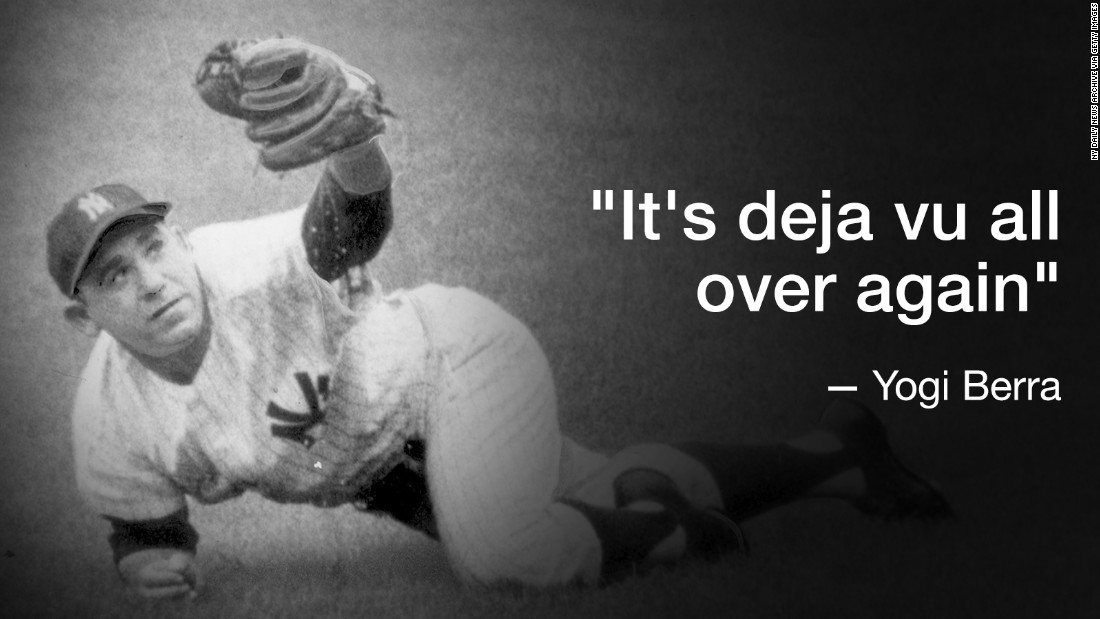 Blog /

It's Like Déjà Vu All Over Again: Microsoft Retires Windows 7, Office 2010, and a Host of Server-based Systems
Baseball fans will recognize the name Yogi Berra as one of the greatest players in the history of the game.  He played all but one of his nineteen seasons for the New York Yankees, between 1946 and 1965.  While he was a prodigious Hitter, he was mostly acknowledged as one of baseball's all-time best Catchers.  But Yogi was also famous for his impromptu witticisms and malapropisms; "a nickel ain't worth a dime anymore", "if you can't imitate him, don't copy him", and my favourite: "It's like déjà vu all over again."
Some of you will remember when Microsoft announced the retirement of Windows XP.  XP was released in October 2001 and was retired in April 2014 – that's almost 14 years; an incredible run.  It was the business computer operating system-of-choice for many of those years; stable, predictable, and easy to use.  It was the favourite of computer professionals and casual users. Windows 7 was released in October 2009, and it was shunned by XP users as being "too different" and incompatible with many applications.
The retirement of XP in 2014 caused a serious ripple throughout the computing industry, as many of the systems using XP would not properly support Windows 7; either the systems were too slow, or aging hardware wasn't supported.  It spawned a round of massive hardware upgrades for most organizations; large or small.  Of course, after XP was retired Windows 7 was adopted universally and is now considered one of the most stable operating systems ever produced.  It is so popular, that many users ignored the newer Windows 8, 8.1 and even 10 – preferring to stick with trusty 7.
For Microsoft, it's like déjà vu all over again.  They've just announced that the official retirement of Windows 7 will be January 2020, and Windows 10 will be the only viable alternative.  Windows 10 was released in July 2015 and was cautiously received.  In fact, Microsoft had to allow computer manufacturers the option of pre-loading their units with Windows 7 or 10.
Without a doubt, most organizations are in for another round of hardware and system upgrades, as Windows 7 is retired.  The latest stats report that more than 1 in every 3 computers currently use Windows 7 worldwide.  I know of some organizations that have more than 80% of their computers using Windows 7.  And just like the XP retirement, many Windows 7 systems will not support 10, either due to poor performance or outright incompatibility with hardware.
During the XP-to-7 transition period, many users chose to delay or ignore the upgrade, preferring to wait until they refreshed their hardware on their normal business cycle.  But this time, that approach is going to be very dangerous.  Back in 2014, advanced types of viruses, malware, and ransomware were either unknown or very rare; you could ignore the fact that you didn't have the latest security patches from Microsoft.  Now, that's an invitation to DISASTER, as hackers will be poised to take advantage of vulnerabilities exposed by a Windows 7 operating system that no longer has security updates.
But wait, there's more! Microsoft are also retiring a host of server operating systems and applications, at the same time.  Windows Server 2008, 2008 R2, Small Business Server (SBS) 2011, Exchange Server 2010, and SQL Server 2008 will also be retired.  And finally, in October 2020, Office 2010 will be retired.  So, organizations will have to inspect their workstations and laptops for the Office suite versions – and their server systems – and plan for a possible round of upgrades.  This is a BIG DEAL.
While I'm focusing on business computers, the scenario – and danger – is the same for home users.
Regardless of computer type or use, the problem is significant and time-sensitive – and it requires a thoughtful and planned solution.
Over the next few months, we're going to write a series of articles that focus on the Microsoft retirements and how to properly implement the upgrade.  For our business clients on TRINUS Support Agreements, we're going to perform a system analysis to identify units and systems that need upgrading.
We want to help you avoid "too many wrong mistakes" (thanks Yogi.)  If you would like more information on how to accomplish a stress-free conversion to Windows 10, please contact me or your TRINUS Account Manager.
Thanks!
Dave White 
TRINUS
stress-free IT
dwhite@trinustech.com
trinustech.com