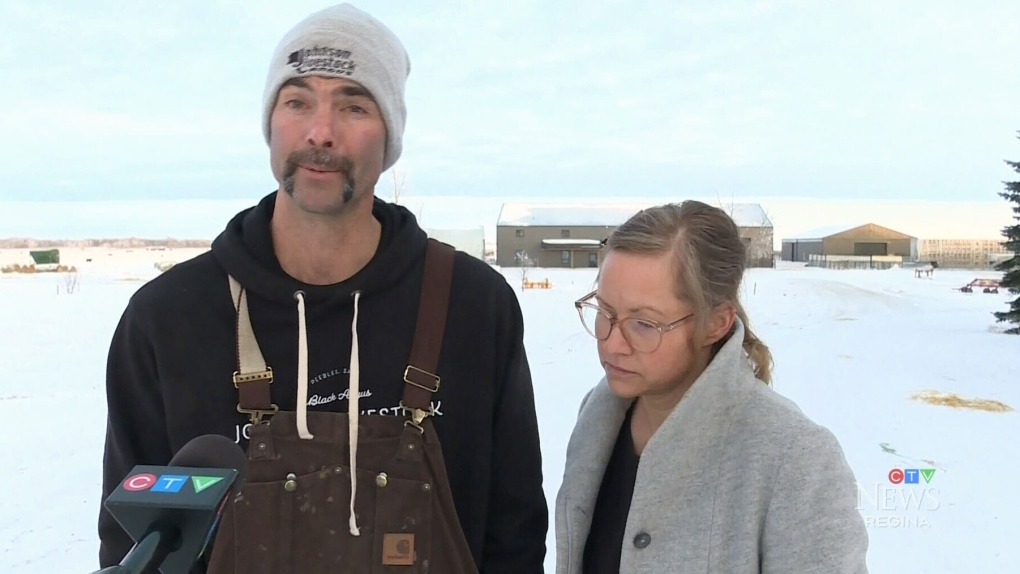 Blog /

Farming Family's Bank Accounts Emptied in Port-Out Scam – "Brent Loucks On Demand" CKOM Radio Show
Late last month, Andrew & Laurie Johnson, owners of Johnson Livestock farm, located near the hamlet of Peebles, Saskatchewan, were the victims of Identity Theft. Malicious cyber thieves were able to trick their cellular service provider into switching their phone number over to a new company, which opened up a way in for them to drain hundreds of thousands of dollars from the Johnson bank account.
In the weeks since, they've been refunded by their bank, but are still willing to share their story and caution as many people as possible about the risks associated with Port-Out Fraud, so that others may know of their plight and what they learned from the ordeal. They say they're not alone…
Dave White, CEO and co-founder of TRINUS Technologies, was a guest on the "Brent Loucks On Demand" CKOM Radio Show this week, explaining in detail how the bad guys are able to pull off those scams, and how to protect ourselves from these cyber hackers. Also, Laurie Johnson joined in, with a few updates concerning her and husband Andrew's cyber predicament.
Here's the link to the "Brent Loucks On Demand" Radio Show newscast: https://iono.fm/e/817804
The RCMP confirmed that besides the Johnson case, it is investigating large-scale fraud in other Saskatchewan communities: Broadview, North Battleford and Moose Jaw, as well as examining the possibility that all cases are linked.
Andrew Johnson said the entire experience has been incredibly draining for the family, as the farm is in the middle of its calving season.
Porting Fraud is something the entire wireless industry in Canada has seen an increase during recent months, and a strong reminder that people need to take serious precautions when they're dealing with their own personal information.