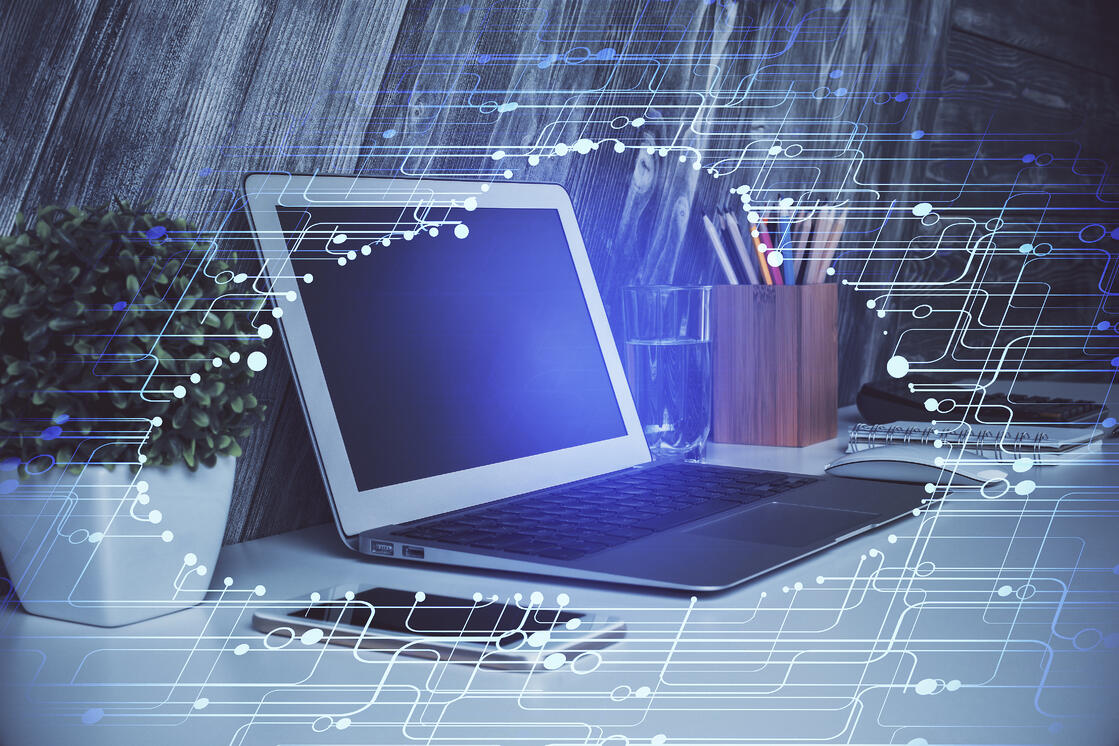 Blog /

Desktops as a Service Part 1 – Key Benefits
As the pandemic slowly winds down, many employees want to continue working remotely once public health restrictions are lifted. They may get their wish too, as many businesses are re-evaluating their office footprints. There may be no replacement for face-to-face communications and office camaraderie, but neither requires every employee on site every day. Remote work has proven to be reliable for many businesses while offering the opportunity to reduce office rent and maintenance costs (significantly).
It's because of these changes that Desktops as a Service (DaaS) are becoming more common. Rather than forcing employees to cart company laptops back and forth or letting them access company information from personal devices, some businesses are using virtual desktops to let employees work from home.
The concept is simple, and if you've ever heard of SaaS (Software as a Service), you likely have a good idea of what DaaS is. The DaaS provider (of which there are many and among whom you can count us) delivers virtual desktops via the internet to your end-users who can log in from virtually anywhere with a reliable internet connection. Because the desktops are maintained in a standardized Cloud environment, users will find that their desktops remain the same regardless of where and with what device they log in from. Better still, the service provider manages all of the backend administration such as storage and backups, as well as updates and other maintenance. Some providers, including TRINUS, also handle security and applications for the desktop as part of their DaaS package.
All this sounds great, but it gets better. There are plenty of other benefits that come along with DaaS, including:
Reducing costs
Better security
Scalability
Reducing costs
In addition to reaping the rental savings from a reduced office footprint, subscribing to a DaaS provider helps control costs in other ways. Because DaaS is a subscription service, your operational costs are more predictable and licenses can be adjusted to match your usage needs more precisely. No more paying for unused desktop licenses and hardware!
As for software and application licenses, a single license installed on an employee's virtual desktop will allow them to access the application from any device, rather than requiring a different license for each device. No matter what device they use to log into their desktop, the app will still be there.
Better Security
There are two main security benefits to using DaaS. First, your data is secured behind the built-in protocols of the provider's servers and firewalls. This not only serves as a deterrent to hackers, but also means that sensitive data can be restricted to the virtual environment, which can also prevent information from being transferred out of your organization's control. Information security is a complex subject, so be sure to discuss the various options with the DaaS provider.
Secondly, if a device is physically stolen, there is a significantly reduced risk of harm as your company information isn't actually stored on the device. The only way to your data is through the desktop login using credentials the thief likely doesn't have access to. Security can be further enhanced by using Two-Factor Authentication (2FA/TFA), to ensure a stolen device cannot be used to gain access to the DaaS environment.
Scalability
DaaS also shines when it comes to scalability, as new devices just need to be connected to your pre-configured desktop. We already talked about how you can avoid paying for unused licenses if your business is seasonal or regularly sees spikes and troughs in employment, but IT administrators will also save valuable time when desktops can be updated remotely and simultaneously.
These benefits alone make DaaS worth considering, but like everything, there are a few limitations to using virtual desktops. What exactly are they? That's what Part 2 is going to be all about. Of course, if you've already been thinking about implementing DaaS, or just don't want to wait a week to find out if it's right for you, please contact your TRINUS account manager.
Sincerely,
The TRINUS Team
trinustech.com