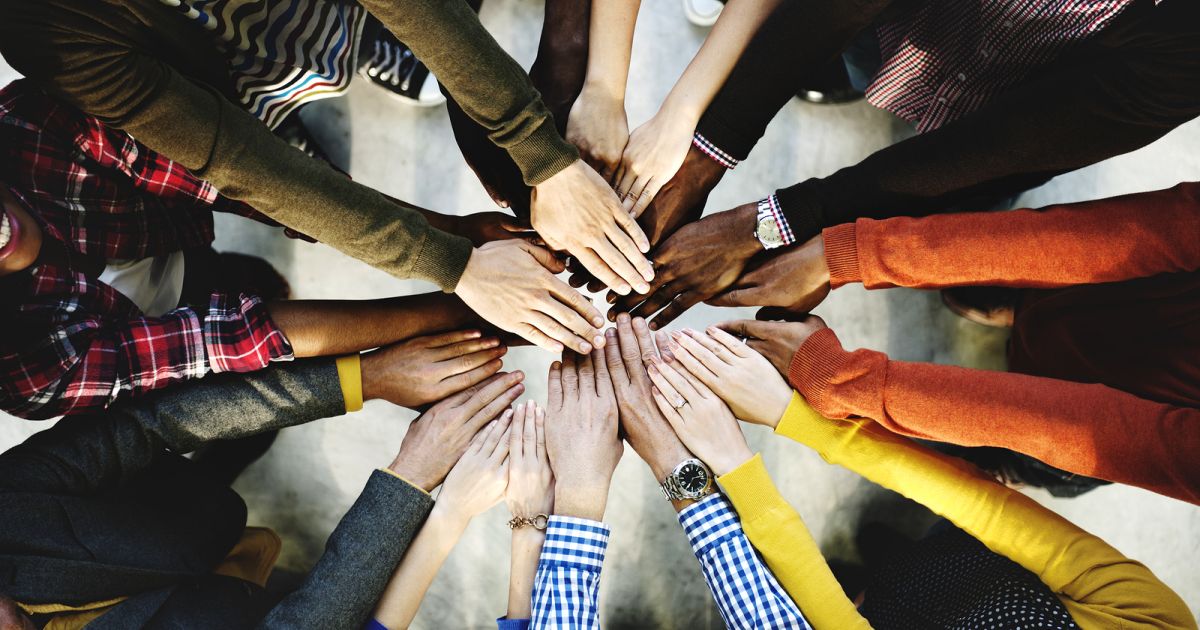 Blog /

All Hands on Tech! – TRINUS Enhances Operations to Help Our Clients with Their Digital Transformation
Don't look now, but summer is all but over. I really enjoy where we live, but the endless series of mini-stay-cations is starting to wear thin. I miss those vacations to new and exciting locations that challenge and relax you all at the same time.
TRINUS has not spent the Spring and Summer of COVID-19 sitting idly by, waiting for the phone to ring. We've taken this opportunity to examine and enhance our operations and product offerings with one goal in mind – to increase client satisfaction. I don't normally blow the TRINUS horn in my articles; we like our actions to speak for themselves. But please indulge me for a few moments, as I introduce you to a list of seven of our top 2020 enhancements and a new series that could (digitally) transform your operations:
1.  In mid-March, we closed our retail storefront in Stony Plain. This was a 2020 planned move that was accelerated by the Pandemic lock-down. After 10 successful years of operation, it was time to close the store and refocus the staff and space on more productive uses. We renovated the space and moved our expanded Project Team into the new facility. They now have 4 times the room for system preparation and staging, dedicated desks for each team member, and more space for inventory. Josiah, our long-time retail store tech, is now part of the Project Team, and Mike, our former Store Manager, now works as a Sales Engineer, assisting with researching, evaluating, and specifying new systems for our clients.
The benefit to you? – More efficient deployment of new systems and complex projects.
2.  We replaced our line-of-business software with a modern web-based system that allows us to accurately track all facets of our clients' systems. This allows our HelpDesk and Network Operations Centre (NOC) more timely access to critical information, which will improve our response times and reduce time-to-fix. We also have more flexible reporting capabilities, so that we can easily identify system performance bottlenecks.
The benefit to you? – Faster HelpDesk response: More accurate tracking of your IT assets and their Downtime-reduction performance.
3.  We modernized our phone system, using the Microsoft Teams Calling features. This combines traditional phone lines with Internet-based Call and Chat features into a seamless communications system, which allows us to connect, no matter where you are or how you want to contact us; regular phone, conferencing calling, video chat, instant messaging, or Email – makes no difference to us. It also expands our after-hours support system, to connect you with tech resources during emergencies.
The benefit to you? – Faster response, enhanced support for remote workers, and less wait time.
4.  We expanded our in-house Data Centre capacity and doubled our Internet bandwidth. We can now host more servers and system backups for clients, and with 2GB/sec of dedicated bidirectional Internet speed, we can provide almost limitless hosting capacity for small & medium-sized clients.
The benefit to you? – Faster access to TRINUS-hosted systems and more reliable hosted backups.
5.  We enhanced our website to make it easier to contact us for HelpDesk support, product ordering, and general inquiries. We've updated our staff directory with forms-based direct Email access. And you can now access our YouTube channel from our website, to watch informative Tech Tip videos. We've also enhanced our Testimonials & Case Studies, so you can see what people are saying about us.
The benefit to you? – More ways to contact us and get the answers you need.
6.  We've added staff members to our operations. Brandon is using his experience and expertise to enhance our digital client documentation and help us improve management of client systems. Lila recently joined our Admin team to assist with billings and manage incoming calls. And Karl, our long-time Cyber Security Tech, moved to Stony Plain to more closely integrate Cyber-Security into our day-to-day operations.
The benefit to you? – Seamless operations to protect your sensitive data from Cyber Threats.
7.  Finally, we've focused on Digital Transformation. Misty – who has been hosting the summer series of Working From Home videos – is using her expertise to lead the charge on transforming how we conduct business using the Microsoft Teams It will digitize virtually every aspect of our operations – all designed to improve the quality of our client interactions and enhance our response time.
Which leads me to this introduction: Misty will be conducting a weekly 8-part video series this fall, that will introduce you to the concept and implementation of Digital Transformation. It's our sincere hope that you will follow along to learn ways that your organization can also benefit. It starts next week.
The phrase says it all; All Hands on Tech means we're committed to be more than just your IT provider for servers, networks and workstations. We're also becoming your trusted Technology Partner on your Digital Transformation journey, no matter where it takes you.
Stay tuned …
Dave White
Director of Account Management and Marketing
TRINUS
stress-free IT