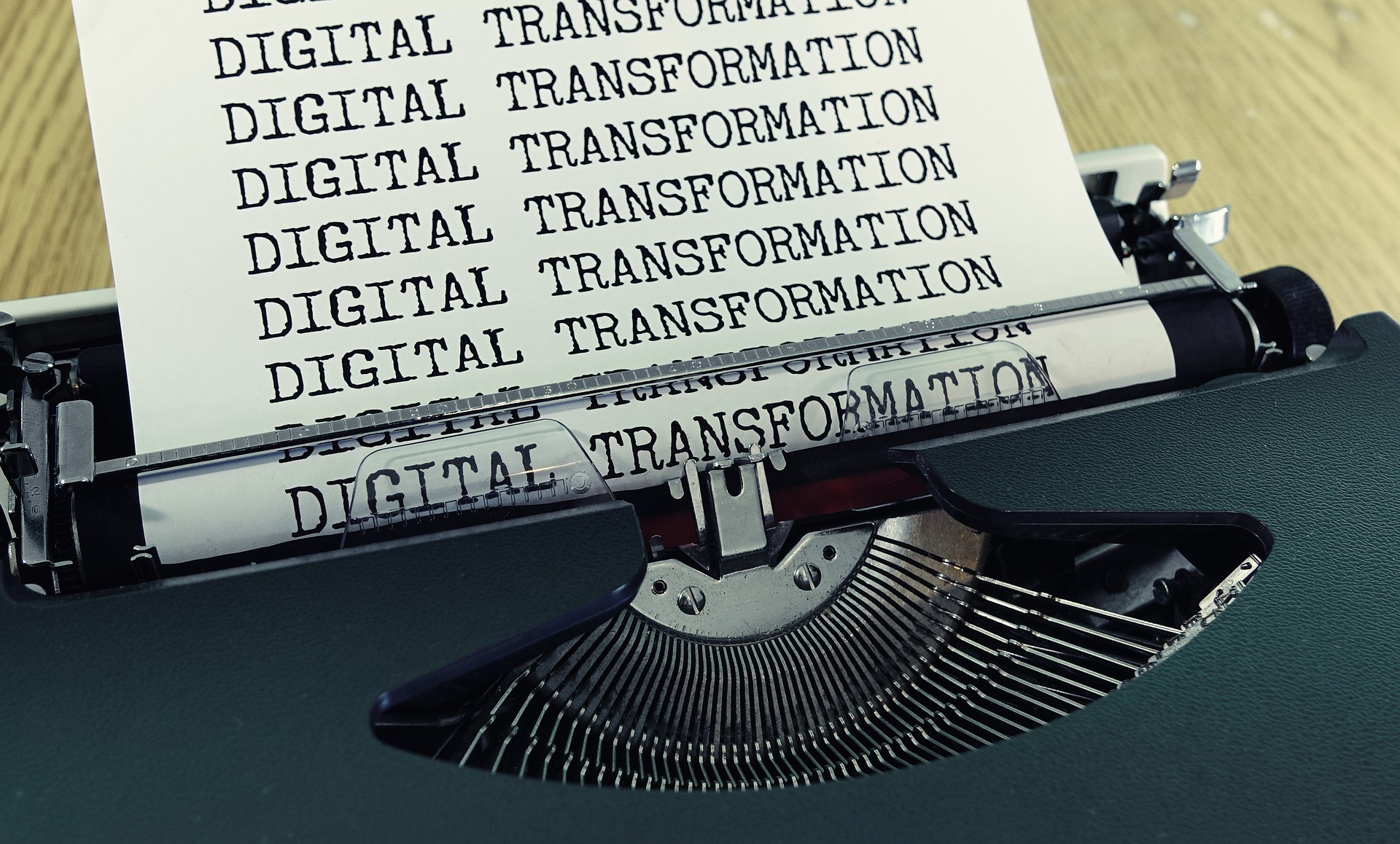 Blog /

A Tale of Two Suppliers – Digital Transformation is Much More Than Online Forms and Scanned Documents…
Like most of you, I've spent a fair bit of my shopping time and dollars online during the past eight months as stores have either closed or restricted access due to Pandemic lockdowns. In-person shopping has become a chore, not a pleasure. Not many of our clients and readers operate retail storefronts but before you dismiss this article as being irrelevant to your operations, please read on; there's an important lesson to all of us buried in this Tale of Two Suppliers.
It all started with a pair of jeans…
I'm not the most adventurous fashion shopper. I know what I like and once I find a preferred brand and style, I tend to stick with it, especially with comfort clothes like jeans. For decades I've bought jeans at a bricks-and-mortar store in Edmonton we'll call Supplier "EB." I needed a new pair and rather than run the gauntlet of masked shoppers and floor stickers defining where I can stand and walk, I thought I'd order from their online webstore. I knew the brand, fit, style, and size from my old pair. This should be easy.
Two months later and after four web-form / Email follow-ups with their Service department for delivery status and payment processing – usually with a one or two-day delay in each response – the jeans finally arrived. Unfortunately, through either a manufacturing defect, a change in their product supplier, or an unclear style description, they didn't fit. I went back to their Service department for advice on what to do and the rep suggested I return the product.  I processed the online Return form as instructed, only to read the fine print under the Submit button that my refund would take up to 20 business days to process and they would be withholding $10 for shipping charges.
The tally for Supplier "EB": Five touchpoints involving real people in their Service department, two–month delivery time, and one dissatisfied customer who is out $10 for his trouble.
Contrast that with my new jeans' order from Supplier "A": The Global Gold Standard in online shopping. The online product description was about the same and the price was identical, but the online order process and logistics were a world apart from Supplier "EB." In two clicks, the order was placed, and I received an automated confirmation in seconds through Email. The shipping confirmation came 2 hours later complete with online tracking information and the order arrived ahead of time three days later, complete with 2 automated confirmations. I have yet to try the jeans on for fit and style, but I know from experience that if I need to return them, the process will be equally as efficient as the ordering process, and I won't be charged for shipping.
The tally for Supplier "A": Zero touchpoints involving a real person, three–day delivery time, and one happy customer.
This is not about my shopping adventure, but rather critical business insights drawn from the experience:
Supplier "EB" is transitioning from a traditional physical store business model to an online presence and took the first steps by providing an online ordering system. But their back-end processes and logistics still involve a lot of manual labour and intervention by people to make it work. This drives up costs, introduces errors, and delays delivery of products and information to the end-user.
Supplier "A" built its business model from the ground up by using digital processes, automation, and AI (Artificial Intelligence) to enhance the end-user experience. They've streamlined operations to reduce costs and increase efficiency. Their reputation is built on exceeding expectations in speed and reliability by using digital technologies. Witness their total commitment to this great business philosophy in their experimentation with drone order delivery. And it works; I've ordered dozens of products from them and the end-user experience has always been excellent, even if the product was not.
The contrast between the two suppliers has been highlighted due to the Pandemic which is forcing more online supply of products and services. In other words, the Pandemic is giving us a glimpse into the future. The adoption and widespread use of digital technologies is now upon us and it is not restricted to online mega-suppliers.
We've been writing and speaking about Digital Transformation as the next step for our Municipal, Health, and SMB clients to modernize their operations. But it's only the first step. Your clients, patients and residents are going to demand that more services be delivered remotely and efficiently. A web portal with fill-in forms that require staff to process routine requests will no longer be sufficient.
Automation, AI, and drones will likely be involved. But the march towards Digital modernization starts with re-thinking and re-engineering your business processes to integrate new technology in every facet, as you need to build it from the inside out.
If this process intimidates you, think of the alternative: Being left behind. Supplier "A" – and others like them – have many lessons to teach us about the digital path forward. It is time to pay attention.
If you would like more information about Digital Transformation or want to book an appointment with one of our Account Managers, please contact me (or my AI-enabled drone equivalent; you might never know.)
Postscript: I sent a web-form message to Supplier "EB" about my dissatisfaction with the service and shipping cost. A real person replied that they would review my "case." I still haven't heard back, but it will require at least one more real-person touchpoint. Hardly efficient…
Oh, and the jeans fit perfectly…
Thanks!
Dave White
TRINUS
stress-free IT