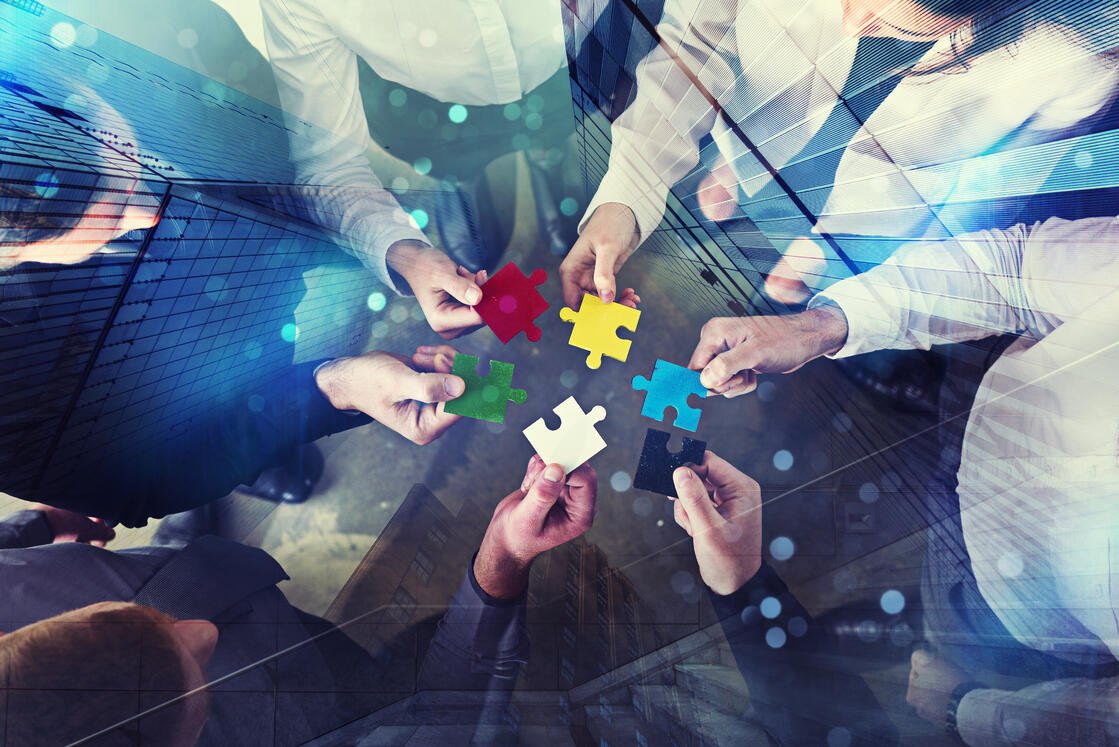 Blog /

4 Reasons You Need a Collaboration Solution
There's no perfect substitute for collaborating with teammates face-to-face, but you can come close with the right software. Collaboration software is about connecting employees over the internet to allow them to work together in digital spaces. It usually includes a combination of file sharing, communications tools, and project management features. Many businesses had already adopted some form of online collaboration before the pandemic, but many others still haven't. In fact, the collaboration software market is poised to grow from a modest $9 billion to a staggering $30 billion by 2026, according to Global Market Insights.
For those that have been following our articles for some time, you may recognize this as part of the larger topic of Digital Transformation.  We have a complete explanation of Digital Transformation on our website, including an 8-part video series.
So what's so great about collaboration software? We've narrowed it down to four major benefits:
Enhanced communication
Improved project management
Better client relationships
Higher employee engagement
Enhanced communication
Perhaps the most obvious benefit of collaboration software is its ability to bring your employees together virtually. Video conferencing is hardly new, but virtual meetings are only part of the picture. Most collaboration software these days include features like note-taking, screen sharing, chat features, and the ability to break out into different channels according to teams or job functions. Conferencing and presentation features can also help improve onboarding and training new employees.
Improved project management
Project management features are central to every collaboration solution because they're also among the most valuable. The ability to schedule projects, assign tasks, and report on progress can dramatically improve efficiency and productivity. File sharing and document storage are also must-have features for any collaboration software, allowing everyone in your organization access to the same source of truth or knowledge base. Most collaborative software also comes with integration into other apps and cloud environments like Dropbox or OneDrive, allowing import and export to these shared knowledge bases directly from the software.
Better client relationships
Better communication and project management means fewer mistakes—and faster resolution when they do happen—so those two benefits of collaboration software alone will help improve customer retention. Additionally, clients and other stakeholders can regularly receive automated updates about the status of their project. They can even be invited into the software to collaborate directly and provide real-time feedback, eliminating the need for time-consuming review meetings and reducing costly changes. Enhanced client communication also translates into better transparency, which is a must-have for many clients.
Higher employee engagement
Empowering employees to work from home is great for employee satisfaction, but collaborative software can improve employee engagement as well. Take internal feedback or commentary requests for example; huge CC email lists going out to everyone disincentivizes engagement partly because everyone assumes someone will respond. Collaborative software, on the other hand, lets employees provide commentary immediately and directly. This in turn produces more engagement naturally from other employees once they see their colleagues' involvement.
There are plenty of other benefits to using collaboration software, including easy cross-team collaboration and a variety reports to provide valuable insights. If your organization has yet to adopt a collaboration solution, or would like help expanding your collaboration suite with expert guidance, contact your TRINUS account manager today.
Sincerely,
The TRINUS Team
trinustech.com